Membership Can Save You Cash On What You Need!

PBA members can take advantage of savings for products and services that every business uses through National Purchasing Partners (NPP). NPP is comprised of a number of different organizations so the leverage of having more than 300,000 members garners discounts and special B2B pricing for both business and personal use.
By joining your local home builder association, you automatically are eligible for this PBA benefit. You need these services for your business anyway, so why not save money?
If you are looking for savings from companies such as Verizon, Sherwin-Williams, Office Depot, Priceline, Sketchers, Pitney Bowes, or more, there is no reason why you should not sign up today and start reaping the rewards.
As a bonus, members who sign up for the National Purchasing Partners program can share the benefits with their employees. We can't think of a better way to help foster a great culture within your company. A positive workplace is a productive one.
To learn more about how you, your business, and your employees can benefit from National Purchasing Partners, visit https://mynpp.com/association/pennsylvania-ba/.
********
Member Spotlight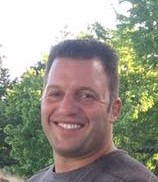 Angelo Borzio
GAK Construction, Pocono BA
Tell us about GAK Construction.
We are located in East Stroudsburg and we offer everything involved in home and commercial renovation and new construction. We are general contractors for larger projects and do all in-home renovations and home additions.
How long have you been a member of the Pocono Builders Association?
We joined the Pocono BA in 2010.
Why did you get involved in your local and how did you learn about it?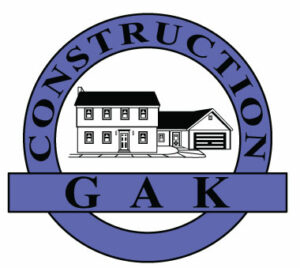 We were working with a former president and vice president of the Pocono BA on projects and they introduced us to the association.
What is the biggest advantage of being a member of the Pocono BA and the Pennsylvania Builders Association?
I think it is the association of being around the best of the best in the industry and making friends. I have learned a lot from the association members. I have also learned that our voice is heard through political action across the local, state, and national organizations and that may be the biggest benefit.
What are some of the activities you have been involved in as part of the Pocono BA, PBA, and NAHB?
I try to be involved in most of the activities of our local association – dinners, networking events, etc.
Why should other potential Builder Members get involved?
Get involved to learn, associate, and connect with the most recognized builders and leaders in the community.
***********
GA Update
Below is the Active List as compiled by the Government Affairs team.

Legislative Coalition Efforts
PBA has teamed up with other likeminded business associations to push for the following legislative changes:
COVID-19 Limited Liability Protections for Businesses
Price Gouging Act Amendments under Emergency Declarations
Anti – Marcellus Shale Extraction Tax
Statewide Uniform Construction Code Active Priority List
Active member participation in the PA Department of Labor and Industry's Review and Advisory Council adoption of the 2018 ICC model building codes; advocating for reasonable health and safety code provisions while fighting off costly manufacturer driven changes to PA's Uniform Construction Code. PBA will have a full update to members on the RAC's full report in May.
Statewide Study on the Cost of New Residential Construction
PBA is commissioning a statewide study to start in July 2021 detailing the cost of building new residential homes in Pennsylvania. The study will include the unreported costs of regulatory mandates including environmental permitting, land development, building code costs, and local municipal fees.  The study will be used to advocate for reasonable regulatory and local municipal changes to make new residential construction affordable.
Environmental Advocacy: PBA is currently focused on the below environmental regulatory and legislative issues.
OnLot Alternate Septic Systems – In 2020 (Act 34) the General Assembly passed, and Gov. Wolf signed into law legislation that directs DEP to allow the use of approved, listed alternative onlot septage treatment systems in new land development planning. Prior to the change in law, DEP only allowed the use of conventional onlot septic systems when new development was presented for approval to a municipality where there were no public sewage systems. Unfortunately, DEP is willfully ignoring the intent of the General Assembly as stated in Act 34 and is refusing to approve alternate systems for new land development until a time indeterminate. PBA will be providing member testimony at a joint House and Senate Environmental Resources and Energy Committee hearing convened for the purpose of demanding answers from DEP.
PBA is pushing for the adoption of the following legislative bills that would provide transparency and accountability throughout the DEP permitting process:

House Bill 573 – requires DEP to complete its permitting approval or disapproval within 45 days and requires any permit application submitted by a license engineer, shall be approved within 20 days of receipt.
House Bill 591 – would allow construction sites that result in a land disturbance of more than one but less than five acres, to apply for a waiver of an otherwise required NPDES Permit.
Municipal Government Overreach: PBA is currently advocating for the following legislative changes to the Pennsylvania Municipal Planning Code –
Senate Bill 208 – Amends the Municipalities Planning Code to clarify that Municipalities may only retain a bond of 110% of the remaining improvements instead of the current practice of retaining 10% of the entire original project amount. While the law's intent is to ensure developers have sufficient funds to complete all required property improvements, the current language can be misinterpreted to withhold excess funds that greatly restrict a builder's ability to get bonded for other on-going projects.
Senate Bill 275 – Prohibits Municipalities from adopting local ordinances restricting the type of energy used in residential and commercial buildings. Many states are already moving to require complete electrification in new residential buildings taking away the consumers right to choose the energy source best for their homes.
Multiple Municipal Engineers: PBA is currently pushing for legislation to require Municipalities who use an outside engineer to review and inspect land development to contract with at least two engineers. In many areas of the Commonwealth, municipal engineers are double billing, and charging review fees higher than the original cost to the developer to engineer the project.  Land developers have little to no recourse to recover excessive fees or inspection costs.
PBA is currently fighting against passage of the following legislation currently in the General Assembly:
New Homebuilder Registration Act – would require every home builder to pay into an account for remediation of new home construction defects.
Requirements for contractors who are performing either renovations or new home construction to purchase a surety bond in the amount of $500,000 for each property that adjoins the property under construction (includes home renovations like roofing, windows, and minor repairs).
New notification requirements to customers of a "construction defect" or a substantially similar construction defect to the owner of the property for up to 15 years after completion of construction on the possible defective unit.
Expansion of the Environmental Justice Program within DEP.
Increased penalties for non-compliance with the PA Construction Worker Misclassification Act.
*********
Buying Your First Home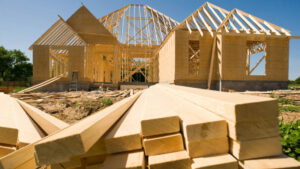 April is New Homes Month. Before consumers sign the contract, there is a lot they should consider.
Buying a home is an investment in time and money. For many people, a home is the largest purchase they will make in their lifetime. For first-time home buyers, the process can seem intimidating, given the many steps involved in the transaction. With adequate research and preparation, the journey towards purchasing a new home can be a relatively smooth one. To help your home buying process become more manageable, you'll need to take a deep dive into your finances and prioritize your home amenity preferences. Here are a few steps to help you get started.
Determine What You Can Afford
The best place to start is to figure out what monthly payment will fit your budget. Experts say that your total monthly home expenses should not exceed more than one-third of your gross monthly income. Your mortgage payment is only part of your monthly expenses. Property taxes, home insurance and interest should also be factored into your monthly payment.
Check Your Credit Score
Most people will choose to finance their home, so checking your credit score is another important first step. Your credit score will help you figure out the financing options available to you. Lenders use credit scores to determine if a borrower has a record of on-time payments and to gauge the likelihood of repaying the mortgage. Your credit score will also impact your mortgage terms. The higher the score, the more financing options and lower interest rates will be available to you. Borrowers with scores in the low 600s and even high 500s can still find lenders who will qualify them, but borrowers should strive for scores in the mid- to upper-700s to land the best rate.
Make a list of Your Priorities
As a first-time home buyer, you'll need to determine a list of your "must-haves" for your new home. Do you absolutely need a space for a home office or more rooms for your growing family? You should have a general idea of the size, location and amenities you want in your home. Figure out what feature you are willing to compromise to ensure your home fits your budget.
Shop for a Mortgage
First, research mortgage rates at various lenders online. Shop around to find the lowest rate or work with a mortgage lender to help you find all of the loan options available. There are several types of mortgages available, including FHA, conventional, adjustable rate and fixed-rate. You'll need to learn more about them to figure out which option works best for you. There are a variety of mortgages available for first-time home buyers as well.
To find a new home or for more home buying advice, search for the local home builders association in your area – CLICK HERE.