Below are a series of articles informing members and consumers about PBA activities and a chance to meeting fellow PBA members. Be sure to check back regularly for more updates. For past articles, check out the Inside PBA Archive here.
Member Spotlight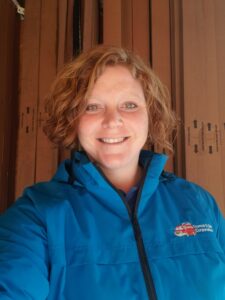 Candice Brown
Thomas V. Giel Garage Doors, Inc., BA of Metropolitan Pittsburgh
Tell us a bit about your company and what you offer.
Thomas V. Giel Garage Doors, Inc. was founded in 1950 by my grandparents Thomas & Margaret Giel. During the 1960's – 1980's my father and grandparents worked to transform the "mom and pop" shop to a corporation. Edward B. Giel (my father) purchased the company from my grandparents in 1989. Ed has built and expanded the company to what is it today! In 2012, I joined the family business in hopes of growing it more and continuing our family tradition. Our organization started with only 3 employees back in 1950. Yet, today we are now a larger company with over 48+ employees and 35+ full-time trucks to service our customer's wants & needs. Each year we grow more and continue to service and provide our local community with products.
Thomas V. Giel Garage Doors, Inc. services & installs: garage doors, openers, entry/storm doors, retractable awnings, retractable screens and
louvered pergolas for residential, builder & commercial customers in the Greater Pittsburgh Area and West Virginia. We work with customers every day to help discover what is important for them while replacing, maintaining and servicing any of our products.
How long have you been a member of the BA of Metro Pittsburgh?
We joined BAMP in 2015 right after I was introduced to it by a local contractor. Before that we were part of NSBA (North Suburban Builders Association) for over 20 years.
Why did you get involved in your local – and how did you learn about it?
We learned about BAMP because NSBA was not as strong as it once was and a good contractor/friend of ours Marty Marra from MM Marra Construction told us to come to an event and learn more. We fell in love with it!
What is the biggest advantage of being a member of BAMP and PBA?
The biggest advantage to both BAMP & PBA are the connections & friendships we have made in the local community of Pittsburgh. We now know many more contractors, builders, remodelers and other businesses. It is very nice to sit down and talk to other business owners about how things are going for each one of us,  compare notes and get a different perspective. Our company and personnel have made lifelong partnerships and friendships from being part of these amazing groups.
Why should other potential Associate Members get involved?
There are many reasons why other associate members should get involved. #1 Reason: this association gives you a broader group of people in your local community who you can develop professional & personal relationships with. #2 Reason: This association help you grow your business in ways you never thought it could! Not only with the builder/remodeler market but the service/residential/commercial markets as well. #3 Reason: you learn more about the area you live in and gain a broader perspective/appreciation for the local business & community that you are part of each day.
What are some of the activities you have been involved in as part of BAMP, PBA, and NAHB?
I participate in all of the local events: Monthly networking events such as: membership mixers, Bowling, Top Golf, St. Patrick's Day, Octoberfest, etc. I also participate in all of the board of director meetings, membership meetings & special task force groups aimed to improve & expand BAMP in our community.
*****
The 2021 PBA Summer Board of Directors meeting was held on July 15. The meeting was held virtually due to the COVID-19 pandemic.

President Cindy Cepko welcomed all those in attendance and thanked them for their ongoing patience using the Zoom format.

Over the past several months, the PBA Awards Task Force met to develop a proposal to update the awards program. Task Force Chair Frank Thompson presented recommendations to the Board that had previously been vetted through the Summer Regional Meetings.

The Task Force recognized the challenges of the past – a shortage of nominations, lack of member awareness, lack of category knowledge and a poorly understood judging process. The Task Force recommendations included the rollout of a PBA Awards/Judging Committee made up of a rotating-term of two Past Presidents, two Builder Members, two Associate Members, and one Executive Officer.

Nominations would be accepted from current qualified PBA members instead of Executive Officers. In the past, nominators provided information about the nominees, which sometimes resulted in less than complete details. The Task Force determined that once a nominator puts forth the nominee along with their reason for nominating, then the nominee would be contacted to submit a completed questionnaire.

A scorecard will be utilized for the initial judging and the final recipient determination will come after a discussion between members of the judging panel.

The Task Force also suggested that the awards ceremony be moved from the Winter Board Meeting to the Summer timeframe. This would put more focus on the nominees and recipients with a planned evening gathering and then the presentation of awards in conjunction with the Board of Directors meeting. Previously the awards were presented as part of the Installation Gala.

When presented with the Task Force's proposal, the Board of Directors approved all the recommendations of the Task Force.

Jim Rumbaugh, Governmental Affairs Chair, reported that the GA committee was working diligently on behalf of PBA with regards to the various legislative issues and he made an appeal to members for more participation on the various special committees.  With a variety of items before PBA, there is an increased need for more participation on those special committees.

The Nominating Committee report by Chair Jon Sukonik requested the Board to consider the nomination of current PBA Vice President Cathy Sloan, Berks County BA, as the President-Elect. The nomination was approved.

Additional nomination considerations for 2022 included the following:
Vice President – John Olson (Wayne Pike BIA)
Secretary – Thomas McCosby (Lawrence County BA/Mercer County BA)
Associate Vice President – Dean Hilliard (Central Susquehanna BA)
Treasurer – Richard Clawson (Indiana-Armstrong BA)
NAHB Officer nominations included:
NAHB State Rep – Maria Coutts (Wayne-Pike BIA)
NAHB Associate Delegate – Amy Martino (BA of Metro Pittsburgh)
NAHB Builder Delegate – OPEN to date
Financial reports were presented by Treasurer Richard Clawson. Although overall membership is down, PBA dues revenue is ahead of budget due to realistic budgeting and the fact that dues revenue is typically "front-loaded" in the calendar year. The sale of PBA's former building continues to save PBA substantial amounts. Pandemic-related shutdowns have the small silver lining that PBA's travel expenses are well below budget.
PaCAH (Pennsylvania Committee for Affordable Housing) Chair Mark McNaughton stressed the need for donations. Contribution have been down because fundraising events could not be held during the pandemic. There is a great need to raise funds for the upcoming election cycle to address issues impacting the home building industry. McNaughton announced a "Save the Date" for a PaCAH event, held in conjunction with the Fall in-person Board meeting, on Friday, October 8. More details will be released soon.
BUILD-PAC is also planning an event this fall, according to Trustee Betsy Dupuis. Betsy made the announcement to stress the need for raising funds. This was even more evident after NAHB State Representative Maria Coutts spoke about NAHB activities to reduce the cost of building supplies and efforts to offset potential legislation adverse to the needs of PBA members.
It's no secret that home builder association membership numbers are down. PBA Membership Committee Chair John Olson talked about the upcoming NAHB fall membership drives. He also suggested that locals work with the Pennsylvania Housing Research Center (PHRC) on upcoming code change educational seminars and merge them with events to attract potential new members.
PBA CEO Dan Durden told members that the Fall Committee and Board of Directors meetings are planned to be in-person at the Hershey Lodge, October 7-9. The staff is working on several projects that are planned to be presented at the meetings. Included are the 2022 PBA budget, a report on the Board-approved study on the "Cost of Regulation in Building", as well as a glimpse at the new UCC codes from representatives of the PHRC.
Dan also noted that, with the loosening of the pandemic restrictions, PBA senior officers and staff will be available, if requested or invited, to attend local association events or meetings.
President Cindy Cepko wrapped up the meeting with some highlights accomplished so far this year.
Cindy is hosting monthly virtual Lunch with the President sessions where all members are invited to join her for a discussion on issues impacting their businesses and how PBA can help. Another new outreach vehicle is the weekly "Did You Know?" feature that highlights facts and benefits for PBA members. The "Did You Know?" topics are shared on social media, in the weekly Trade Secrets, and with all local executive officers.
Before the meeting adjourned, Cindy reminded everyone that membership is paramount. Both NAHB and PBA have offered materials and ideas to help with fall membership drives. NAHB's theme of "Recruit 1 in 21" is a call to action for members to reach out to those they do business with and showcase the benefits of membership.
For the first time, the week of meetings and the finale of the Board of Directors meeting was held during a Monday to Thursday timeframe instead of the usual Thursday through Saturday. Members are encouraged to let PBA senior officers and staff know their thoughts about the shift.
Mark Your Calendars! – Fall PBA Committee and Board of Directors meetings will be held October 7-9 at the Hershey Lodge and Convention Center.
******
Member Spotlight
Sasha McCarthy
State College Design and Construction, BA of Central PA

Tell us a bit about your company and what you offer.
We are a custom builder in State College, PA focusing on both new construction and remodels. We also have an in-house design department who work closely with our clients to develop an overall project design.

How long have you been a member of the Builders Association of Central PA?
We have been a member for 11 years.

Why did you get involved in your local – and how did you learn about it?
We were a new company at the time and initially reached out to learn about participating in the local Home Show.  We quickly recognized that the Builders Association also offered opportunities to network with other members of the construction community.

What is the biggest advantage of being a member of the BA of Central PA and PBA?
Having resources available when you need them.  Like other business owners this past year, we had to run our business with an extra layer of complications. We relied on the Builders Association to help us navigate the mandated shutdown, supply chain disruptions, material pricing volatility, labor shortages and public health concerns.

Why should other potential Builder Members get involved?
Many reasons!  These include networking opportunities, rebates, advertising, and education on code-related issues.  With so many challenges facing the building industry these days, it's helpful to know you have an organization working on your behalf.

What are some of the activities you have been involved in as part of the BA of Central PA, PBA, and NAHB?
Our company participates in the local Home Show every year, we've been involved in local community service projects sponsored by BACP and have taken part in outreach to the local trade schools.
********
National Homeownership Month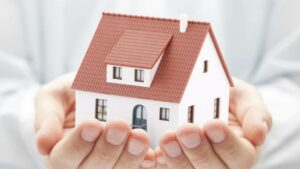 June is National Homeownership Month and Americans agree that housing is a sound investment.
Owning a home benefits millions of Americans across the country. In addition to having a place to call home and a sense of community, many people purchase homes to help build their wealth. A primary residence was the largest asset among households across age groups in 2019, according to the 2019 Survey of Consumer Finances. How does housing measure up to other investments, like the stock market? Not surprising, many Americans view homeownership as a sound investment to provide financial security.
A recent study by the Federal Reserve Bank of New York found that most households view housing as a good investment in comparison to the stock market. When asked whether a young couple should buy a primary residence or invest in the stock market more than 90% of the survey respondents chose housing. The survey was run in February 2020 (largely before the COVID-19 outbreak in the United States), October 2020 and February 2021.
Many survey respondents also view rental property as another viable pathway to generate returns. When asked to choose between investing in a rental property or the overall stock market, more than 50% of the households recommended housing each time the survey was administered.  In selecting housing as a better investment over the stock market, most survey respondents cited "desired living environment and provides stability," "housing prices less volatile," and higher house prices as their primary reasons.
Americans view housing, as a primary residence or as rental property, as a good investment compared to the stock market.  Many homeowners count on their home equity to fund retirement, their children's education, and other important needs. In addition to an investment opportunity, owning a home represents a big part of the American Dream and provides a solid foundation for families.
If you are looking for more tips and information on homeownership, visit your local home builders association or nahb.org.
********
PBA Communications Committee Update
Over the past few years, the PBA Communications Committee has launched several activities to help inform members of the association's activities.
"One of the things about the Communications Committee is that it actually reaches across all of the other PBA committees," said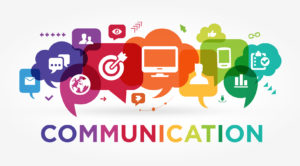 Chair Peter Gallagher. "It's important to get the word out about the actions of the Associates Council or the Endorsed Trade Program, as well as all the other committees and councils."
Gathering that information is key. Pete has tasked committee members to sit in on the various meetings to not only relay the information, but also to ask how the communications team can better serve the committees.
PBA members learn about activities through a variety of sources – e-mails, websites, social media, and – most likely – through their own local association.
To provide resources, PBA regularly posts informative information on the website at pabuilders.org. Supplementing that information, posts are made on social media platforms such as Facebook and LinkedIn which are either shared or repurposed by the local executive officers for their members.
Below are some of the projects that the Communications Committee has accomplished:
Trade Secrets
Each week Trade Secrets, an e-newsletter, is distributed to the entire PBA membership. The email contains national, state, and local stories about the home building industry. PBA includes specific association news in each edition along with links for event registration and articles of interest to members.
Local of the Month
Monthly, PBA turns the spotlight on a local association through the Local of the Month campaign. To date, 19 locals have been featured with articles on the PBA website, shares on social media, and links in the Trade Secrets newsletter. Articles contain photos, information and contacts for the locals, leadership details, as well as specific local projects and events for members and the community.
Member Communications
As previously mentioned, PBA supplies local associations with information to distribute to their members. However, when appropriate, PBA will send out member-wide notification through email. This was especially relevant during the peak of the COVID crisis. Emails contained everything from ongoing battles to reopen the industry to call-to-action notices. All announcements were backed up through social media posts.
Inside PBA/Building Pennsylvania
The Communications Committee is dedicated to providing members with updated information. Inside PBA can be found under the NEWS tab on the PBA website. It was developed as an online tool to post articles, updates, and member profiles that help tell the PBA story. Posts are made throughout the month.
In addition, PBA publishes the magazine Building Pennsylvania. Issues include news from local associations, member benefit information, and updates from committees such as the Government Affairs.
Endorsed Trade Program Support
Each year, the Endorsed Trade Program awards scholarships to students invested in the home building industry. Currently PBA is collecting information and photos from each of these award winners to develop and distribute press releases. These releases serve to recognize student achievement while also spreading awareness of the valued programs.
Special Projects
The Communications Committee is always taking on special projects. This includes showcasing Associate Members during the Associate Awareness Month and home remodeling members during the National Home Remodeling Month. In addition, special attention has been devoted to Professional Women in Building Week by interviewing PBA members on the impact and influences they have seen in the industry.
In April, the NAHB announced COVID Vaccination Awareness Week. PBA followed up by sharing news of senior officers who had stepped up to receive their shots.
These are just a few of the examples of how your Communications Committee is speaking up for PBA. Pete Gallagher, the entire committee, and especially staff are constantly evaluating new tools and looking to serve you better.
In the coming months, members will see more cohesive information coming from all areas of PBA. Members are working to support other committees to help them reach out with their plans and achievements.
"The Communications Committee touches on every part of PBA," said Pete. "We are committed to being the voice of PBA for all members."
If you have any thoughts or ideas that you feel would be good for the committee to explore, please contact either Peter Gallagher at poc.bldr@gmail.com or Rick Cochran at rcochran@pabuilders.org.
********
Member Spotlight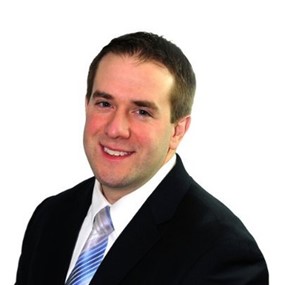 Matt Bernini
The Reschini Group, Indiana-Armstrong BA
What does The Reschini Group do in terms of the home building industry?
The Reschini Group insures many contractors in the home building industry. We like to consider ourselves as a risk management partner for our clients. Business is full of risks, but creativity and expertise bring protection and security.
How long have you been a member of the Indiana-Armstrong Builders Association?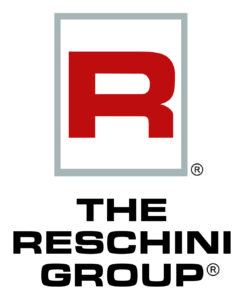 I have been a proud member of the Indiana-Armstrong Builders Association since 2009.
Why did you get involved in your local – and how did you learn about it?
I got involved with the Indiana-Armstrong Builders Association, as I always had a passion for construction. After working with many contractors prior to joining the association, I had a client invite me to a monthly meeting. At that meeting, I saw what a great group of members can get accomplished.
What made you want to get more involved in PBA?
After being a member for over 10 years, I wanted to get more involved and contribute in any way I could. I was elected to the board in 2020.
What is the biggest advantage of being a member of Indiana Armstrong BA and PBA?
To me the biggest advantage of being a member is the relationships/friendships you build.
Why should other potential Associate Members get involved?
The Indiana-Armstrong Builders Association is a great way to network, and be involved. It's a great way to see the industry evolve, and stay on top of new regulations.
What are some of the activities you have been involved in as part of the HBA?
Some of the activities I am involved in include: attending the monthly meetings/ board meetings, and also being a sponsor of the Annual Builders Association Golf outing which is always a blast.
***********
Lunch with the Realtor
PBA welcomed Michael McGee, CEO of the Pennsylvania Association of Realtors® (PAR), to the weekly Virtual Lunch with the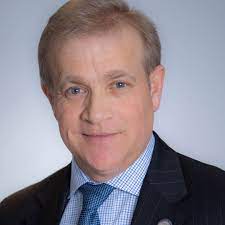 President. He was on hand to talk to members about the current universal shortage of housing inventory.
Mike noted that the inventory is "beyond tight" with 10,000 fewer listings in March 2021 as compared to the same month in 2020. That's a reduction of 39 percent and represents just a bit under two months' worth of supply (the average in normal times is six months). In fact, nationwide there are 1.5 million realtors, and yet there are less than 1.5 million listings.
The lack of inventory and rising demand has led to an increase in housing prices as well. "We've seen a 16% increase in the median sales price compared to last March," McGee said. "The median sales price last month was $185,603, compared to $157,881 last March."
"If more inventory was available, I think we'd see even higher home sales because there's demand from buyers," McGee continued. "Instead, we're seeing sales are down slightly in the first quarter of 2021, compared to the first quarter of 2020."
The demand is attributed to a couple of reasons. With more people staying at home and working from their homes due to COVID, they have realized that their living/working space is just not enough. Add on the low interest rates, and you can see why right now the inventory is so low. It is important to note though that with increased demand, prices are spiking which, in effect, wipes out the impact of the reduced interest rates.
With the current record high costs of materials, studies are showing that more people are passing on the idea of building a new home and looking toward existing properties. But with such a low inventory, that is proving to be a difficult task.
What other reasons contribute to the low inventory of homes? Often, properties are being sold even before that have been properly listed. This may be due to more private sales because people are hesitant to have up to 50 people touring their homes in the era of COVID.
In addition, there are an increased number of investors who are paying cash for properties and driving up the market. Plus, current homeowners who have built up equity are staying in their houses longer – and average of 10 years. Possibly one of the reasons why they are not currently cashing in is because they face the problem of finding a new home in a market with rapidly escalating prices.
The Pennsylvania Association of Realtors® notes that help is needed at the national legislative level in the form of relief on tariffs and ways to overcome the material supply issues. The PAR supports regulatory relief on issues such as stormwater management and infrastructure to help ease builder – and ultimately – homeowner costs.
McGee doesn't anticipate any devastating long-term effects nor a crash. "There is just too much demand," he said. "The demographics are there to fulfill the needs."
"We remind homebuyers entering the market to be preapproved for a mortgage and be prepared to make an offer quickly," he added. "And for those interested in selling their homes, there's a huge demand."
The Pennsylvania Association of Realtors® is a trade/professional association that serves more than 35,000 members in the commonwealth of Pennsylvania.