Below are a series of articles informing members and consumers about PBA activities and a chance to meeting fellow PBA members. Be sure to check back regularly for more updates.
Lunch with the Realtor
PBA welcomed Michael McGee, CEO of the Pennsylvania Association of Realtors® (PAR), to the weekly Virtual Lunch with the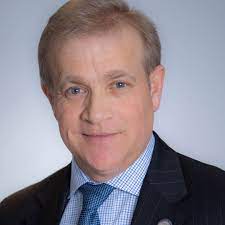 President. He was on hand to talk to members about the current universal shortage of housing inventory.
Mike noted that the inventory is "beyond tight" with 10,000 fewer listings in March 2021 as compared to the same month in 2020. That's a reduction of 39 percent and represents just a bit under two months' worth of supply (the average in normal times is six months). In fact, nationwide there are 1.5 million realtors, and yet there are less than 1.5 million listings.
The lack of inventory and rising demand has led to an increase in housing prices as well. "We've seen a 16% increase in the median sales price compared to last March," McGee said. "The median sales price last month was $185,603, compared to $157,881 last March."
"If more inventory was available, I think we'd see even higher home sales because there's demand from buyers," McGee continued. "Instead, we're seeing sales are down slightly in the first quarter of 2021, compared to the first quarter of 2020."
The demand is attributed to a couple of reasons. With more people staying at home and working from their homes due to COVID, they have realized that their living/working space is just not enough. Add on the low interest rates, and you can see why right now the inventory is so low. It is important to note though that with increased demand, prices are spiking which, in effect, wipes out the impact of the reduced interest rates.
With the current record high costs of materials, studies are showing that more people are passing on the idea of building a new home and looking toward existing properties. But with such a low inventory, that is proving to be a difficult task.
What other reasons contribute to the low inventory of homes? Often, properties are being sold even before that have been properly listed. This may be due to more private sales because people are hesitant to have up to 50 people touring their homes in the era of COVID.
In addition, there are an increased number of investors who are paying cash for properties and driving up the market. Plus, current homeowners who have built up equity are staying in their houses longer – and average of 10 years. Possibly one of the reasons why they are not currently cashing in is because they face the problem of finding a new home in a market with rapidly escalating prices.
The Pennsylvania Association of Realtors® notes that help is needed at the national legislative level in the form of relief on tariffs and ways to overcome the material supply issues. The PAR supports regulatory relief on issues such as stormwater management and infrastructure to help ease builder – and ultimately – homeowner costs.
McGee doesn't anticipate any devastating long-term effects nor a crash. "There is just too much demand," he said. "The demographics are there to fulfill the needs."
"We remind homebuyers entering the market to be preapproved for a mortgage and be prepared to make an offer quickly," he added. "And for those interested in selling their homes, there's a huge demand."
The Pennsylvania Association of Realtors® is a trade/professional association that serves more than 35,000 members in the commonwealth of Pennsylvania.
***********
Membership Can Save You Cash On What You Need!

PBA members can take advantage of savings for products and services that every business uses through National Purchasing Partners (NPP). NPP is comprised of a number of different organizations so the leverage of having more than 300,000 members garners discounts and special B2B pricing for both business and personal use.
By joining your local home builder association, you automatically are eligible for this PBA benefit. You need these services for your business anyway, so why not save money?
If you are looking for savings from companies such as Verizon, Sherwin-Williams, Office Depot, Priceline, Sketchers, Pitney Bowes, or more, there is no reason why you should not sign up today and start reaping the rewards.
As a bonus, members who sign up for the National Purchasing Partners program can share the benefits with their employees. We can't think of a better way to help foster a great culture within your company. A positive workplace is a productive one.
To learn more about how you, your business, and your employees can benefit from National Purchasing Partners, visit https://mynpp.com/association/pennsylvania-ba/.
********
Member Spotlight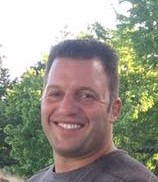 Angelo Borzio
GAK Construction, Pocono BA
Tell us about GAK Construction.
We are located in East Stroudsburg and we offer everything involved in home and commercial renovation and new construction. We are general contractors for larger projects and do all in-home renovations and home additions.
How long have you been a member of the Pocono Builders Association?
We joined the Pocono BA in 2010.
Why did you get involved in your local and how did you learn about it?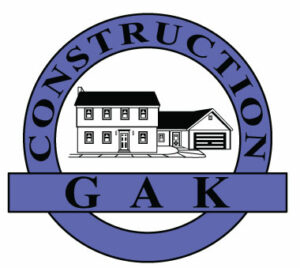 We were working with a former president and vice president of the Pocono BA on projects and they introduced us to the association.
What is the biggest advantage of being a member of the Pocono BA and the Pennsylvania Builders Association?
I think it is the association of being around the best of the best in the industry and making friends. I have learned a lot from the association members. I have also learned that our voice is heard through political action across the local, state, and national organizations and that may be the biggest benefit.
What are some of the activities you have been involved in as part of the Pocono BA, PBA, and NAHB?
I try to be involved in most of the activities of our local association – dinners, networking events, etc.
Why should other potential Builder Members get involved?
Get involved to learn, associate, and connect with the most recognized builders and leaders in the community.
***********
GA Update
Below is the Active List as compiled by the Government Affairs team.

Legislative Coalition Efforts
PBA has teamed up with other likeminded business associations to push for the following legislative changes:
COVID-19 Limited Liability Protections for Businesses
Price Gouging Act Amendments under Emergency Declarations
Anti – Marcellus Shale Extraction Tax
Statewide Uniform Construction Code Active Priority List
Active member participation in the PA Department of Labor and Industry's Review and Advisory Council adoption of the 2018 ICC model building codes; advocating for reasonable health and safety code provisions while fighting off costly manufacturer driven changes to PA's Uniform Construction Code. PBA will have a full update to members on the RAC's full report in May.
Statewide Study on the Cost of New Residential Construction
PBA is commissioning a statewide study to start in July 2021 detailing the cost of building new residential homes in Pennsylvania. The study will include the unreported costs of regulatory mandates including environmental permitting, land development, building code costs, and local municipal fees.  The study will be used to advocate for reasonable regulatory and local municipal changes to make new residential construction affordable.
Environmental Advocacy: PBA is currently focused on the below environmental regulatory and legislative issues.
OnLot Alternate Septic Systems – In 2020 (Act 34) the General Assembly passed, and Gov. Wolf signed into law legislation that directs DEP to allow the use of approved, listed alternative onlot septage treatment systems in new land development planning. Prior to the change in law, DEP only allowed the use of conventional onlot septic systems when new development was presented for approval to a municipality where there were no public sewage systems. Unfortunately, DEP is willfully ignoring the intent of the General Assembly as stated in Act 34 and is refusing to approve alternate systems for new land development until a time indeterminate. PBA will be providing member testimony at a joint House and Senate Environmental Resources and Energy Committee hearing convened for the purpose of demanding answers from DEP.
PBA is pushing for the adoption of the following legislative bills that would provide transparency and accountability throughout the DEP permitting process:

House Bill 573 – requires DEP to complete its permitting approval or disapproval within 45 days and requires any permit application submitted by a license engineer, shall be approved within 20 days of receipt.
House Bill 591 – would allow construction sites that result in a land disturbance of more than one but less than five acres, to apply for a waiver of an otherwise required NPDES Permit.
Municipal Government Overreach: PBA is currently advocating for the following legislative changes to the Pennsylvania Municipal Planning Code –
Senate Bill 208 – Amends the Municipalities Planning Code to clarify that Municipalities may only retain a bond of 110% of the remaining improvements instead of the current practice of retaining 10% of the entire original project amount. While the law's intent is to ensure developers have sufficient funds to complete all required property improvements, the current language can be misinterpreted to withhold excess funds that greatly restrict a builder's ability to get bonded for other on-going projects.
Senate Bill 275 – Prohibits Municipalities from adopting local ordinances restricting the type of energy used in residential and commercial buildings. Many states are already moving to require complete electrification in new residential buildings taking away the consumers right to choose the energy source best for their homes.
Multiple Municipal Engineers: PBA is currently pushing for legislation to require Municipalities who use an outside engineer to review and inspect land development to contract with at least two engineers. In many areas of the Commonwealth, municipal engineers are double billing, and charging review fees higher than the original cost to the developer to engineer the project.  Land developers have little to no recourse to recover excessive fees or inspection costs.
PBA is currently fighting against passage of the following legislation currently in the General Assembly:
New Homebuilder Registration Act – would require every home builder to pay into an account for remediation of new home construction defects.
Requirements for contractors who are performing either renovations or new home construction to purchase a surety bond in the amount of $500,000 for each property that adjoins the property under construction (includes home renovations like roofing, windows, and minor repairs).
New notification requirements to customers of a "construction defect" or a substantially similar construction defect to the owner of the property for up to 15 years after completion of construction on the possible defective unit.
Expansion of the Environmental Justice Program within DEP.
Increased penalties for non-compliance with the PA Construction Worker Misclassification Act.
*********
Buying Your First Home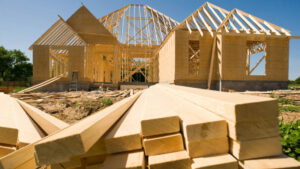 April is New Homes Month. Before consumers sign the contract, there is a lot they should consider.
Buying a home is an investment in time and money. For many people, a home is the largest purchase they will make in their lifetime. For first-time home buyers, the process can seem intimidating, given the many steps involved in the transaction. With adequate research and preparation, the journey towards purchasing a new home can be a relatively smooth one. To help your home buying process become more manageable, you'll need to take a deep dive into your finances and prioritize your home amenity preferences. Here are a few steps to help you get started.
Determine What You Can Afford
The best place to start is to figure out what monthly payment will fit your budget. Experts say that your total monthly home expenses should not exceed more than one-third of your gross monthly income. Your mortgage payment is only part of your monthly expenses. Property taxes, home insurance and interest should also be factored into your monthly payment.
Check Your Credit Score
Most people will choose to finance their home, so checking your credit score is another important first step. Your credit score will help you figure out the financing options available to you. Lenders use credit scores to determine if a borrower has a record of on-time payments and to gauge the likelihood of repaying the mortgage. Your credit score will also impact your mortgage terms. The higher the score, the more financing options and lower interest rates will be available to you. Borrowers with scores in the low 600s and even high 500s can still find lenders who will qualify them, but borrowers should strive for scores in the mid- to upper-700s to land the best rate.
Make a list of Your Priorities
As a first-time home buyer, you'll need to determine a list of your "must-haves" for your new home. Do you absolutely need a space for a home office or more rooms for your growing family? You should have a general idea of the size, location and amenities you want in your home. Figure out what feature you are willing to compromise to ensure your home fits your budget.
Shop for a Mortgage
First, research mortgage rates at various lenders online. Shop around to find the lowest rate or work with a mortgage lender to help you find all of the loan options available. There are several types of mortgages available, including FHA, conventional, adjustable rate and fixed-rate. You'll need to learn more about them to figure out which option works best for you. There are a variety of mortgages available for first-time home buyers as well.
To find a new home or for more home buying advice, search for the local home builders association in your area – CLICK HERE.
****************
Member Spotlight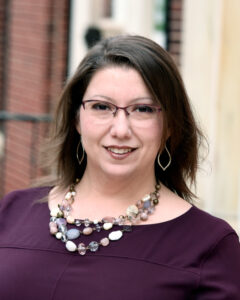 Andréa Bledsoe, Associate Member
Print-O-Stat, York Builders Association
What does Print-O-Stat do in terms of the home building industry?
Print-O-Stat can trace its AEC Industry roots back to a garage workspace producing blueprints. Over 65 years we have evolved and diversified so we can offer the modern-day builder so much more for the office or the job site. Printing, signage, regular and safety apparel, 3D laser scanning, software, large and small format printers, and supplies are just a few things that we can offer home builders.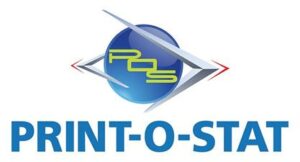 How long have you been a member of the York BA?
Print-O-Stat has been a member for over eight years.
Why did you get involved in your local – and how did you learn about it?
I wanted to join the YBA because it served a two-fold purpose; I wanted to be involved in an organization that would introduce me to potential clients and partners, but I wanted it to be an organization that was in line with our roots as a business. We've been working with builders since the very beginning!
What made you want to get more involved in PBA?
Since the first year that I was on the Board at the YBA, I've attended the Regional meetings. The longer I attended and met members from other HBAs, the more I felt a connection to the organization as a whole and wanted to explore what other opportunities were available.
What is the biggest advantage of being a member of York BA and PBA?
The biggest advantage is the connections you make to other organizations that are also here to support the building industry.
Why should other potential Associate Members get involved?
Associate members should get involved because the old adage is true – you get out of it what you put into it. Members like working with other members that they know and trust.
What are some of the activities you have been involved in as part of the HBA?
At the YBA I was the Associate Vice President from 2016-2020, been on the Board for a total of six years, serve on and previously chaired the Associates Committee and the Golf Committee. I also typically volunteer at the Home Show, attend most networking events such as the Quarterly Happy Hours, Morning Mingles, Building Business Speed Networking Event and Member Picnic, attend the Regional PBA meetings and in the last two years attend the State PBA Board meetings. I'm happy to help wherever I can to put my, and Print-O-Stat's, talents to work.
************
Should You Consider Earning a Designation?
In today's evolving market, it's more important than ever for building-industry professionals to maintain their competitive edge.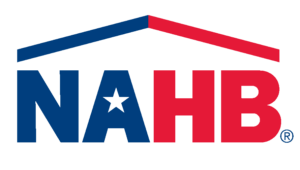 Earning a professional designation through NAHB can be a great way to distinguish yourself – and your company – from your competition.
Having a designation tells clients that you have honed your business skills and have superior training, hands-on experience, and in-depth knowledge of your profession. Designation holders also can take advantage of valuable networking opportunities during their enrollment, working closely with expert instructors and other professionals within their field and outside their specific areas of expertise.
March is National Designation Month. NAHB is taking extra steps to educate consumers about the value of selecting a professional with a designation, so your hard work will mean even more when it comes marketing yourself and your business.  Designees are listed in The Professional Designation Directory on the NAHB website, making their contact info easily accessible to consumers.
While you are working toward your designation, you can develop a nationwide network of colleagues that they consistently return to as sounding boards for challenges and ideas long after their courses have completed.  This chance to network with so many fellow industry pros often brings people back to obtain more designations.
Earning a designation from NAHB is hard work and the rigorous coursework is continually being elevated.
Several PBA members know the importance of getting their designations. Kert and Cathy Sloan of Aluminum Associates Remodeling in Temple, PA, are big supporters of the designation system. Both have worked hard to earn their designations and not only have they learned from them, but they also know how best to use them.
"We use the initials behind our names on our business cards, website, and most of the advertising we do," Cathy Sloan explained. "The designations do bring questions and curiosity when we connect with a customer. Once they are informed what they stand for and the fact that we were willing to educate ourselves in certain areas sometimes will help with them choosing us over someone else."
PBA members should understand what the designations are and what best fits the needs of their business. For more information on the requirements, fees, and processes to gain your designations, please visit https://www.nahb.org/education-and-events/education/designations
Available Designations
What are the designations that are currently available? Below is a list of available designations with descriptions of the advantages:
Certified Graduate Associate (CGA): Developed specifically for NAHB associate members (including suppliers of materials and financial services), the CGA program offers participants an opportunity to enhance their knowledge of home building industry fundamentals.
Certified Graduate Builder (CGB): An overview of key areas in today's home building industry, the CGB curriculum covers business management, financial strategies, marketing techniques, construction technologies, and more.
Graduate Master Builder (GMB): The GMB program allows industry professionals who already have completed either the Certified Graduate Builder or the Certified Graduate Remodelor course to more fully develop their skills and provides in-depth instruction geared for experienced building professionals.
Certified Green Professional™ (CGP): NAHB's CGP designation teaches builders, remodelers and other industry professionals techniques for incorporating green building principles into homes—without driving up the cost of construction.
Master Certified Green Professional (Master CGP): The Master CGP designation comprises a more in-depth study of green building science and methods. The courses required for the designation cover topics like building science techniques, the high-performance home and marketing strategies for selling green.
Certified Graduate RemodelerTM(CGR): An exclusive professional designation that emphasizes business management skills as the key to a professional remodeling operation, the CGR designation trains remodelers in project management, design estimating and job cost, along with other core skills relevant to the remodeling industry.
Graduate Master Remodeler (GMR): The GMR program includes advanced and updated courses geared toward experienced remodeling professionals.
Certified Aging-in-Place Specialist (CAPS): Developed by NAHB Remodelers in collaboration with the AARP, NAHB Research Center and NAHB 50+ Housing Council, the CAPS program provides comprehensive, practical, market-specific information about working with older and maturing adults to remodel their homes for aging-in-place.
Certified New Home Sales Professional (CSP): The CSP program is designed to help specialists in new home sales to enhance their professional image, increase their marketability in the home building industry and sell more homes.
Master Certified New Home Sales Professional (Master CSP): A more advanced designation that acknowledges additional educational achievements of CSP graduates, the Master CSP program is open to professionals currently holding a CSP designation. Advanced courses such as "House Construction as a Selling Tool" and "Essential Closing Strategies" are targeted toward improving participants' sales and marketing skills and providing increased marketability in the industry.
Certified New Home Marketing Professional (CMP): IRM's mid-level professional designation, the CMP program recognizes the achievements of students who have completed four marketing-intensive core IRM courses: "Understanding Housing Markets and Consumers;" "Marketing Strategies, Plans, and Budgets;" "Lifestyle Merchandising, Advertising, and Promotion Strategies;" and "Challenges of New Home Sales Management."
Master in Residential Marketing (MIRM): The most prestigious designation bestowed by the Institute of Residential Marketing, the MIRM represents the highest level of achievement for professionals in new home marketing. MIRM graduates are required to complete all mandated coursework and submit a case study for approval before graduating from the program.
Housing Credit Certified Professional (HCCP): A specialized designation for developers, property managers, asset managers and others working in the affordable housing industry, the HCCP program is the industry benchmark for education, experience and ethical standards for Low Income Housing Tax Credit (LIHTC) professionals. The HCCP designation is the only nationally endorsed credential of its kind, and was created through a partnership of NAHB and the National Affordable Housing Management Association (NAHMA).
*****
How is PBA Dealing with the Membership Drop?
Membership.
Growing it and keeping it. That's the biggest challenge in the age of COVID.
Over the past year, local associations across Pennsylvania have seen numbers falling. It's happening across the country.
According to an analysis of NAHB membership, the national average level of decrease over 2019 rosters is 6.40%. The percentages across the country range from a loss of 64.26% in Rhode Island to an increase of 18.96% in Maine (looks impressive, but that increase brought them to a total of only 116). In fact, there were only four states that posted a membership in the black over 2019. Besides Maine, the others were Hawaii (7.07%), South Dakota (.39%), and Nevada (.25%).
Despite the challenges, Pennsylvania experienced an average loss of 7.30%. Some neighboring states posted higher losses – Delaware (-16.34%), New York (-9.74%), New Jersey (-9.65%). Maryland fared slightly better with a -7.24% loss, following by Ohio (-6.2%) and West Virginia (-3.41%).
The biggest deficits across the board have been at the Associate Member level. Some of which results from budget cuts and layoffs due to the pandemic. COVID has also played a part in the reduced number of Builder Members, but other factors including business closures and retirements have been major factors as well.
So where do we go from here?
In 2020, PBA Membership Chair Cathy Sloan headed a Membership Task Force that polled local associations and developed materials and ideas for local associations.
Each local was asked to complete a workbook of questions about their membership efforts. Everything from identifying potential members, to onboarding, engaging, and preparing these members for future leadership roles was included.
The completed surveys were studied by Task Force members and a Best Practices Retention Booklet was compiled. The booklet offered proven-effective suggestions for communicating with new and potential members, making them feel welcome, establishing ambassadors to cultivate relationships, and how to develop a 30, 60, and 90-day successful membership.
Copies of the booklet were sent to all local executive officers as well as key membership contacts in those locals.
Also developed were customized Power Point presentations for each local that spelled out the benefits of membership. Money-saving perks and rebates, insurance offerings, advocacy contacts, educational opportunities, business development and coaching possibilities were all included in a package that is available for local membership representatives to share.
In addition, the Task Force regularly provides specialized flyers that focus on individual membership benefits – and who they are available to – as selling tools to promote membership.
A study was done to analyze the impact of duplicate membership falloffs. For instance, several companies maintain memberships in multiple local associations. This is especially true if they do business in different parts of the state. The Task Force wanted to determine if some of the falloff was due in part to companies dropping one membership in one or more particular local but keeping a presence in another. It was determined that there was a drop 64 total memberships due to canceled duplications.
A major factor in the loss of memberships is something beyond the locals' control. We all know that one of the biggest aspects of membership is the invaluable face-to-face networking opportunities. COVID restrictions have taken that away from industries and groups across the globe. Right now, the world is operating a large part of business through ZOOM, Skye, Webex, and other online conferencing tools. This presents challenges like we have never seen before.
Some locals have been able to conduct business – and even events – through these online portals. However, we all know recruitment is best accomplished with a personal touch.
The Membership Task Force will be producing materials and additional ideas to promote the idea of "Supporting the Industry that Supports You" – encouraging members to reach out to colleagues and associates to promote the benefits of membership. It's an approach that everyone needs to embrace. Share the reasons why you find membership of your local HBA so valuable.
In 2021, the PBA Membership Committee and Task Force will be led by PBA Secretary John Olson of Wayne Pike BIA. John will be assisted by past Membership Chairs and experienced Executive Officers to develop even more ideas and materials to help grow and maintain membership.
Members and locals are invited – and encouraged – to share their ideas. Tell the Membership Committee what you need, what works, and even what doesn't work.
These strange days are making it more important than ever to stand side by side and work together for a brighter future. (1/29/2021)