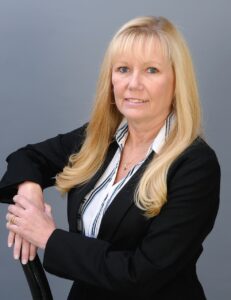 On January 1, a new PBA President took over the reigns of the statewide association.
Cathy Sloan officially took office as the 72nd PBA President. Cathy previously served as the PBA Secretary and Vice President. She succeeds 2021 President Cindy Cepko.
So how did Cathy get involved in the homebuilding industry?
"When I met my husband, Kert (PBA Past President, 2018), he owned Aluminum Associates and was a member of the HBA. I started attending events with him and became interested in the construction industry," she said. "When I was a kid, I liked working with my dad when he would do work around the house and never realized that someday I may have the opportunity to actually work in the industry. Kert asked if I would be interested in becoming part of Aluminum Associates. The longer I worked in the business the more involved and educated I became so I could work side-by-side with my husband to make a successful business."
Cathy first joined the Home Builders Association of Berks County in 1992 under Hartman's Home Improvements, an entity of Aluminum Associates/Sloan Corporation. To this day, she handles the accounting, marketing, product ordering, scheduling estimates, website, and social media for the company.
"I got involved on committees as an employee of Aluminum Associates," said Cathy. "In 2013, I was the HBA's President so I sat on the PBA Board of Directors. I have only gotten more and more involved each year."
She found that by being involved in PBA, she formed relationships by getting involved. Sharing stories and trading ideas with others on how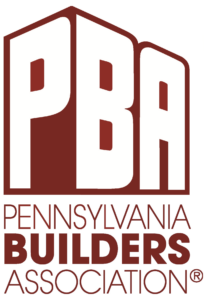 to run a business was a fantastic resource.
"I have implemented what I have learned from others on how they run their businesses to help make us more successful over the years," Cathy explained.
Cathy presidency will be unique in that she is also the Executive Officer of the HBA of Berks County. It provides her with a different perspective on how to serve PBA.
When asked how she came to be the local's EO, Cathy said that she first got a taste for the position when filled in at the local for a staff member who was going out on maternity leave. She had frequently volunteered in the office and was asked to fill in again in 2013.
In 2017, the Executive Officer resigned. Cathy was approached by the Immediate Past President who asked if she would consider becoming the EO since she had worked in the office twice and had been so involved in the association. Plus, her knowledge about the association would be a great benefit. She agreed to take on a part-time role and the board members approved. So at the end of March 2017, Cathy became the Executive Officer.
"Being an EO has helped me to understand the part of the association that most members never have the ability of understanding or seeing. Most of us appreciate our Executive Officers and staff but do not really know what goes into their daily routine and how much they have to accomplish in order to make the association run as seamless as possible," Cathy said. "Members bring in members but it is not without the assistance of staff and their knowledge and the ability to continue the communication once a person has joined the association. So having a better understanding of what EOs do, I am hoping will help me to get other members to understand the importance of our locals' Executive Officers and staff."
Starting out a new year, Cathy Sloan has set goals to see membership grow and to stress the importance of doing business with a member of an association. She would like to develop a campaign to illustrate that benefit. In addition, she is determined to develop a policy concerning communications of dues increases so that Executive Officers can be better prepared.
In terms of industry challenges, Cathy said that she feels the biggest hurdle we have right now is the constantly changing situation with the availability of supplies and products.
"I believe we just need to be open and honest with the customer and let them know a head of time that jobs may be pushed back due to unexpected lead times. I feel most challenges in our industry take more than just members to overcome."
With all her dedication to her business, the HBA of Berks County members, and her involvement with PBA, Cathy rarely has a moment to herself. But when she can, she enjoys picking up a good romance novel and crocheting. She also is a big crafter and is often busy making scrap books for her children and grandchildren.
"It all helps me to wind down and clear my mind so I can approach my upcoming workday – or week," she said.
When December 31, 2022 rolls around, Cathy Sloan said she would like for her time as PBA President to be remembered as "that I gave it my best effort to bring awareness of what PBA is and does for its members."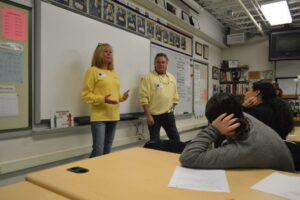 Cathy and Kert Sloan have always been huge supporters of career and technology centers. Here they are meeting with students at the Reading Muhlenburg Career & Technology Center to share their experiences in the home building industry.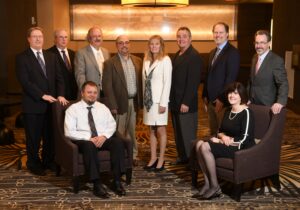 Cathy's experience as a member, Local President, and Executive Officer has prepared her to take the helm at PBA. This photo put her front and center at a recent installation for the HBA of Berks County. Her ability to bring together local members as well as those involved in the state and national associations illustrates that commitment at all levels.