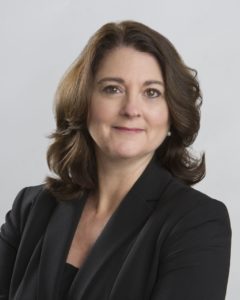 Hello PBA members and Happy New Year!
I'm very excited to begin 2021 as your PBA President and I am especially proud to be representing this vibrant group of people. In 2020, our "cheese got moved" and our "paradigm got shifted," but I believe we came away better and stronger. Okay, that's the end of the worn-out pandemic euphemisms!
As we turn the pages of our calendars once more, so too do we turn a new chapter in PBA's storybook. Our resilient community of building professionals weathered the storm and now face a new year with renewed energy and resolve. Together, I know we can focus this determination into further strengthening PBA and our industry as a whole. This is why I'm setting my sights on growing and reinforcing three facets of our association in the upcoming year: industry awareness, advocacy, and membership.
Our strength as an organization is entirely derived from our members. This year, we must not only focus on growing membership, but also work on ways to better understand association memberships. Membership organizations have changed drastically over the years; it is only natural the way we brand ourselves should change as well. Membership is an investment in your business, in your industry, and in yourself. In the year to come, our message to future members should be about supporting the industry that supports them, and we're going to work harder at bringing this message out.
One of the ways we wish to accomplish this is through more open lines of communication. I'll be writing regular blog posts to keep our membership in touch throughout the year. Through these posts, we hope to build an online hub for our building community to share ideas, and hopefully spark some conversation among members to help with solving problems systemic to each of you. Although we will tackle many potential problems, our key issue will center around finding new ways to get your message out to members as well as discovering new ways to gain members. Look for information soon on how to access these posts.
In addition to this, I'm happy to announce a few exciting events and exchanges scheduled for 2021. Thanks to the amazing technology available to us, I look forward to connecting with our membership even more frequently than previously possible. First, I will have an open Zoom every Wednesday from noon to 12:30 p.m. (starting January 13) called "Lunch with the President." Anyone is welcome to join me for a virtual lunch and chat about any topic. The link for the January 13 meeting is here (Meeting ID: 868 7095 7045; Phone: 1-646-558-8656).
Additionally, I'm going to be "on the road," taking virtual road trips around the state visiting businesses, associations, showrooms, job sites – the possibilities are endless! If you'd like me to drop-in to speak with your teams or locals, simply call or email Rick Cochran at rcochran@pabuilders.org to set up a visit.
Since at least our first two board meetings will be virtual, we are challenged with finding ways to make them fun, exciting, interesting, and interactive to keep you involved even when we can't meet together. To stay in touch with these events, join and follow our Facebook group at facebook.com/pabuilders or visit our website at pabuilders.org.
As your leadership, we are here for you, to serve and support you. Whether you are a member, staff, or an Executive Officer, we are a team and we strive to strengthen the Pennsylvania Builders Association as a whole. We are fully invested in you so that you can invest in yourself, invest in your business, and invest in your local HBA. Because together, our team builds communities – GO TEAM!!! #PBAProud
Cindy Cepko
2021 President
Pennsylvania Builders Association