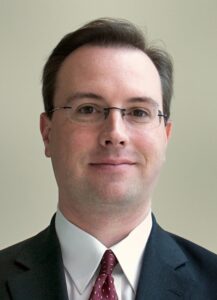 With the cost of building materials soaring, PBA President Cindy Cepko welcomed NAHB's Chief Economist Robert Dietz to the weekly Virtual Lunch with the President on March 31.
Rob was on hand to provide an overview of the economics of the supply chain resources as well as an expert view of the trends and when our industry can begin to see the light.
"While 2020 was a bright spot in the economy for our industry," Rob said. "The outlook for 2021 is different, but still growing."
"Single-family home and remodeling construction is making gains in 2021," Rob said. "But building materials are a key concern and we are seeing lower growth rates than in 2020. This all puts housing affordability at risk for erosion this year."
As of March 12, the cost of lumber per thousand board feet was $1,044. That's up
199% since April 17, 2020 and it is 9% higher than it was on September 18, 2020.
Single-family housing starts in 2020 were up 12%, but NAHB is projecting only 6% growth in 2021. Much of the slowing growth is due to the increased costs of construction components. The industry is seeing projects being put on hold or shelved entirely.
So, when does Rob see this all turning around?
"We are going to see a growth in 2021, but this year is about restarting the economy," he said. "There should be a flattening and easing in lumber pricing going into the fall, but it will take time." Dietz didn't anticipate a true stabilization of lumber prices before mid-2022.
When asked about what is causing the increase in prices, Rob stated that the timber supply is not really the issue. The operating capacity of the mills present a chokepoint in the production line. Tariffs on Canadian lumber and reduced ability to harvest timber from federal lands only exacerbates the supply shortage.  Dietz indicated that NAHB is pressing the new administration on both of those key supply points.
NAHB is encouraging local associations and members to organize letter writing and information campaigns to members of Congress. Another way to help combat this crisis is to send personal impact stories to state Attorneys General. Indications that someone in the supply chain may be engaging in inappropriate or illegal price-gouging can get the attention of state law enforcement authorities.
"The way to convince those in authority and to make an impact is to tell the same story over and over," Rob said. "If members are hearing stories that sawmills are not running at capacity, contact NAHB and we will relay those stories to the Departments of Commerce and Agriculture."
In conclusion, members can make a difference. Make your voice and your concerns be heard.