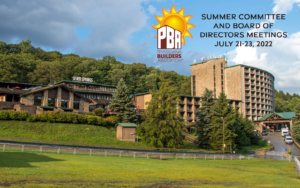 The Summer 2022 PBA Committee and Board of Directors meetings are set for July 21-23 at Seven Springs Mountain Resort in Champion, PA.
Registration is now open for all meetings as well as for special PaCAH events.
It is important that all PBA participate in these important meetings to help shape the future of the association.
We ask that everyone register in advance at the link below.
In addition, room reservation information can be found HERE.
Please note that Seven Springs is now a CASHLESS facility. So please plan accordingly.