Registrations are now being accepted for the Summer 2021 virtual committee and Board of Directors meetings. All PBA members are eligible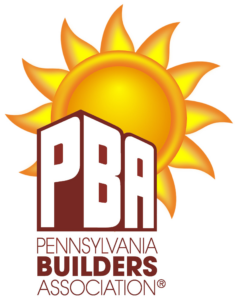 to participate, however advanced registration is required.
All meetings will be held via ZOOM and members can access either through their computers or devices. Those who do not have access to those methods can dial in on their telephones.
Those who have registered will receive meeting access information and materials within 48 hours prior to the start. Each meeting will have a unique access so it is important to make sure you are using the proper meeting credentials.
The week's schedule of meetings is as follows. Please be sure to click the registration link at the end.
MONDAY, JULY 12, 2021
10 a.m. – PBA Senior Officer/Personnel Committee Meeting *by invitation only
11 a.m. – PBA Finance Committee Meeting *by invitation only
1:00 p.m. – Executive Committee Meeting *by invitation only
3:00 p.m. – Workforce Training and Education Committee Meeting
TUESDAY, JULY 13, 2021
8:30 a.m. – PA Housing Research Center (PHRC) Meeting
10:00 a.m. – Non-Dues Revenue Task Force Meeting
11:30 a.m. – Professional Women in Building (PWB) Meeting
1:00 p.m. – Workers' Comp Committee Meeting *by invitation only
3:00 p.m. – Builder Services, Inc. (BSI) Board of Directors Meeting *by invitation only
WEDNESDAY, JULY 14, 2021
8:30 a.m. – Communications Committee Meeting
10:00 a.m. – Government Affairs Committee Meeting
1:00 p.m. – Membership Committee Meeting
3:00 p.m. – Associates Council Meeting
THURSDAY, JULY 15, 2021
8:30 a.m. – PBA Past Presidents Committee Meeting
8:30 a.m. – New Board Orientation
10:00 a.m. – Board of Directors Meeting