WELCOME
The Pennsylvania Builders Association is a statewide non-profit trade association incorporated in 1945. Affiliated with the National Association of Home Builders and a network of 30 local associations across the state of Pennsylvania, PBA is the unified voice for the home building industry and the housing consumer.
PBA serves members by providing proactive leadership on state regulatory and legislative issues. In addition, we proudly offer a variety of services and money-saving opportunities to our local associations and members.
NEWS
---
10 BENEFITS OF JOINING THE PBA
The PBA experience is different for all members, but most members find one or more of the following a rewarding part of their membership:
KINDS WORDS FROM A PROUD MEMBER
"Since Joining the PA Builders Association in 2010, I can't count the number of connections we've made that have turned into great friends as well as a referral base. This organization has brought big business to our small team."
- Jeff Troyer, Lanco Housewrights, Lancaster, PA
PBA Endorsed Trade Program
The Endorsed Trade Program was designed to work with schools across Pennsylvania to provide students with industry-recognized certification to strengthen their skills and qualifications.
READ MORE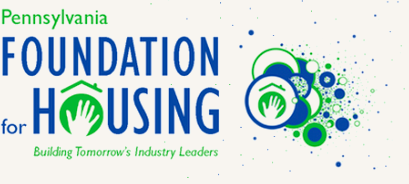 Endorsed Trade Student Certificates
PBA Members have exclusive access to contact information for students who have recently graduated with their Endorsement Trade certificates. These hardworking graduates are looking for work in your area.
Contact the ETP school in your are for a full list of qualified candidates.
SUPPORT TOMORROW'S INDUSTRY LEADERS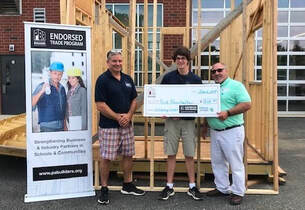 Today's construction trade students are Pennsylvania's future builders, contractors and business owners. The primary focus of the Pennsylvania Foundation for Housing, Inc. is to foster the development of a strong future workforce for the home building industry in PA through PBA's Endorsed Trade Program and other educational opportunities.

We all know what a critical role the home building industry has on the economy. While our industry overall is showing much improvement, there is a significant lack of skilled workers. We need your help to rebuild our own workforce. With your help we can fund scholarships and support programs for students who truly want to learn a trade or build a profession in residential construction.
Learn more about the Foundation at www.pafoundationforhousing.org