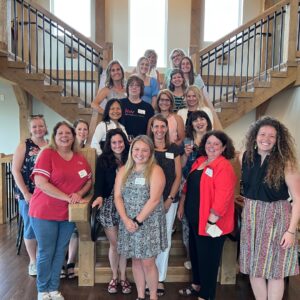 The Central Pennsylvania PWB Chapter may be one of the smaller chapters in Pennsylvania, but you would never know it when you take a look at the outreach and impact the members have made in the community.
Members involved local female students from four career and technical schools in the area in the annual Everything Home Expo. It gives students a chance to make their mark and to network and learn from professional members.
The members volunteer at all of the BACP events include the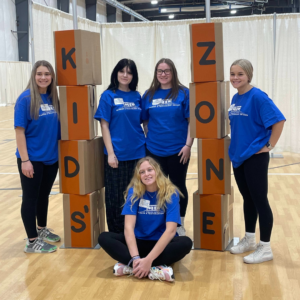 Everything Home Expo, the Sporting Clay Challenge, and Bricks & Sticks.
But it's not all volunteering. Members hold events like the Cocktails & Connections Happy Hour and the upcoming PWB Week Coffee & Convos event hosted by Berks Homes.
A key goal of the chapter is to give back to the community. This year, the chapter is working with the local Youth Service Bureau to teach and help them with their facility: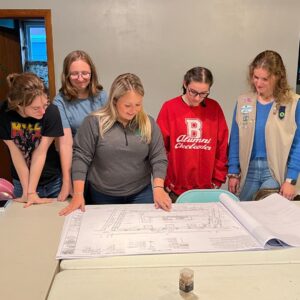 Seasonal Home/Building Inspection – PWB will coordinate with BACP members and staff/residents to do quarterly seasonal checklists of a locations and provide basic "How To" training like how to use a drill, change an HVAC air filter, etc.
Refresh a Room – PWB will coordinate with BACP members and staff/residents to help them design an indoor/outdoor refresh through paint, flooring, window treatments, landscaping, or plants. Residents will also have the opportunity to learn how to build something to fit into their redesign.
PWB is also planning to coordinate with the youth center in Bellefonte to do building-related activities with students in aftercare program.  Projects will include gingerbread houses, planters, mosaic stone, and marshmallow buildings.
So, you can see that the members of this chapter are making a difference and doing a fantastic job at it!
PWB Contacts:
Ellie Leyo, Co-Chair – eleyo@centralpabuilders.com
Karis Taddei, Co-Chair –  ktaddei@envinity.com