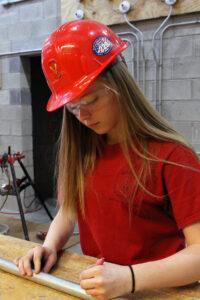 Workforce continues to be a strong topic across the Federation when it comes to discussing the nation's labor shortage. With each individual local association, the needs vary depending on location and size of the community they serve.
This page serves as a one stop shop for locals to be able to gather information they need quickly. Partnering with educators, members and state and local HBAs to address the housing industry's labor shortages and to develop a skilled workforce for the future is even more important now.
A collaborative effort that reaches policymakers as well as local educators and high school students can be an effective way to address some of the issues that have contributed to chronic labor shortages and misconceptions of the industry. HBAs and members can help their communities grow and prosper, while educators can direct their students toward meaningful employment and career choices.
Access these resources to help raise awareness about the labor shortage issue, to educate the
public about job opportunities in the trades and to recruit the next generation of skilled labor in
the housing industry.
Find Talking Points on:
Internship Resources, Lesson Plans, Media Outreach, Mentorship Opportunities, Picnic Table Competition and Build Guide, NAHB Playhouse Build Guide, Promoting Women in Construction, Secondary Competition, Student Scholarships, Training Resources, and the NAHB Video. CLICK HERE
Here is a sample of what you will find: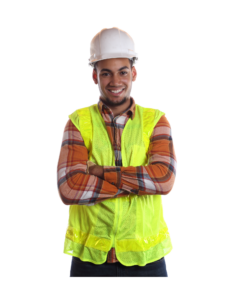 The Housing Industry is Hiring
During the pandemic, the home building and remodeling industry have remained relative bright spots for the overall economy. And, with residential construction deemed an essential business across the country during COVID-19, there were few layoffs in the construction sector.
Strong Earning Potential
The home building industry offers more than just another job, it is a pathway to earning a great salary. The top 25 percent in most construction trades professions earn at least $60,000 annually. Women in the construction industry earn 97 cents for every dollar a man earns, compared to 80 cents in other industries.
A Solid College Alternative
In 2018-19, the average amount borrowed by bachelor's degree recipients who took out loans to pay for college was $28,800, according to the College Board's Trends in Student Aid 2020 report. The skilled trades offer an alternative to the four-year college track without the burden of sky-high student loan debt.

A Variety of Programs Available
HBAs across the country can connect students to apprentice programs or other job training programs.
A Strong Sense of Accomplishment
Working in the trades brings a sense of satisfaction for completing high-quality work that contributes to home building and ultimately helping to fulfill the American Dream.
Learn By Example
Check out how HBAs across the country are addressing the labor shortage by implementing successful marketing and public relations programs, hosting student events, forging partnerships in their communities, and reaching out to students, parents, teachers, counselors,
community colleges and local leaders.
Valuable Tools and Assets
Get valuable resources from NAHB on topics including Marketing and Outreach, Policy and Government Affairs, Education and Training. Models and samples are all right at your fingertips.
Marketing to Boys' and Girls' Clubs
The collaboration aims to build better communities at the local level by working together to promote construction career pathways and connect the industry with youth to provide career exploration and work-based learning activities.