WHO WE ARE
The Professional Women in Building Council starts at the National Association of Home Builders level.  As a member of your local association, you are also a member of Pennsylvania Builders Association and the National Association of Home Builders. The National PWB council charters local and state PWB's across the country joining women (and men) together to promote women in the building industry.  Read more about who we are in our Mission Statement.
HOW TO JOIN
If your local association has a PWB you can simply join through your local but also benefit from all the state and national benefits of membership.  Our local associations are listed below as well as contact information to their Facebook pages.
If your local association doesn't have a PWB chapter you can join the NAHB PWB as a Member at Large by clicking here.
Once you are a member you will learn more about events in your area, across the state and nationally that you can get involved in, committees you can serve on and other like-minded members to network with.
Learn more about what we are doing and join today….
Mission Statement
The PWB Council is the voice of women in the building industry, dedicated to promoting industry professionalism and supporting our members at the local, state and national levels by offering networking and educational opportunities, legislative awareness and outreach, and professional and personal development.
Vision
The PWB Council is the premier professional organization that provides strategies and solutions for professional women in the building industry. Through our various publications, awards, scholarships, seminars and programs, we provide women in the building industry the professional advantage necessary to excel and succeed. Our members also receive well-deserved recognition for their contribution made to the home building industry and home ownership.
Purpose and Goals
Encourage career development within the industry
Promote and support active involvement in the political and legislative process
Promote and support community involvement
Provide professional development resources
Provide recognition of member industry achievement
Provide resource information and support for our members, affiliated councils and NAHB members.
2022 Leadership
Anya Chrisanthon, Chair
Carolyn Morrison, Vice Chair
Tracy Dorman, Secretary
Please be sure to check out these local PWB Chapters and learn more about how you can get involved.
Can't find your local? If your local HBA does not have a PWB Council, you can join PWB directly as an at-large member for $50 per year. You'll still receive the same benefits.
Learn more about the Professional Women in Building Council here.
Celebrating the Women of PWB
Anya Chrisanthon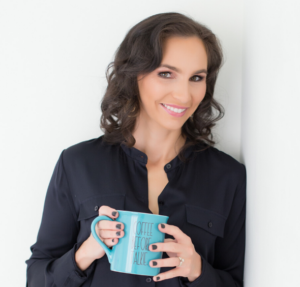 I got started with the NAHB PWB in a bit of a backwards way by starting on the National level first. That's all thanks to Kimberly Mackey who introduced me to the NAHB and "showed me the ropes". I just started showing up at the National leadership meetings because I am passionate about our industry and because I was very curious to see what was going on. I would sit, listen and learn.  
Well, when you start showing up, people begin to notice you and I was nominated by some of my fellow PWB members to become a trustee. That was two years ago and this year I became a Chair of PBA PWB. So the moral of the story is that you just got to show up. The rest-you'll figure it out. It's a sisterhood and they've got your back! So tell me, who introduced you to PWB?  
Allison Karakis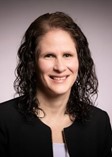 Allison Karakis, Government Relations Director, joined FHLBank Pittsburgh in 2015 and oversees FHLBank's government relations program. She advises the organization on key policy issues impacting the FHLBank System and its members. Allison builds relationships with elected officials and also develops and implements strategies to engage and partner with members of Congress, trade associations and other key stakeholders.
"The Pennsylvania Professional Women in Building Council is a dedicated group of professionals from across the Commonwealth focused on assuring that women have a voice and opportunities across the building industry. It's a great pleasure for me to be part of such a dynamic and engaging organization."
Tracy Dorman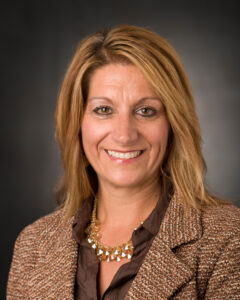 As the Chair of the BACP PWB Council and the Meeting & Events Coordinator for the Pennsylvania Housing Research Center (PHRC), having the opportunity to network with such amazing women has boosted my professional confidence in ways I could not have imagined. For example I was recently on an NAHB PWB Local Council Meet-Up call with women I've never actually met, yet I felt so comfortable talking with them.  I asked how others were building their membership and dealing with event planning during COVID because as a new council, we were struggling.  Immediately at least 20 women were eager to help! Emails were flying in, offers to connect and phone numbers were given, and there was a video call set up a few days later to brainstorm ideas on how they could help. Now, not only do I have great new ideas, but I also feel so much more empowered in bringing these fresh perspectives to my position. This is why they call it 'The Power of a Tribe'!
Sarah Klinetob Lowe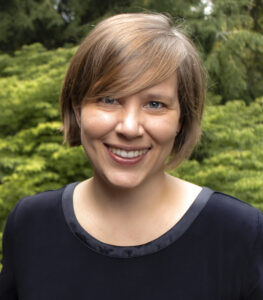 As the Vice-Chair of the BACP PWB Council and the High-Performance Housing Specialist for the Pennsylvania Housing Research Center (PHRC), one of the most rewarding parts of the BACP PWB Council for me is our ability to bridge the connection between Penn State NAHB Student Chapter members and real world professionals. Every year since starting our local PWB Council we've hosted panel discussions for Penn State students that feature women from all areas of the residential construction industry. And to further support our Residential Construction Minor, the PHRC launched our Residential Construction Career Fair in 2019, complete with a PWB info booth featuring Cindy Cepko, Maria Coutts, and Amy Martino at our inaugural event. We look forward to continue building these PWB collaborations!