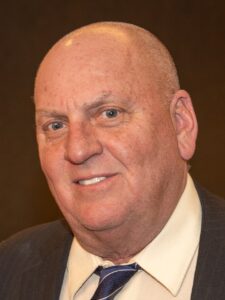 With the turn of the calendar year, PBA welcomes a new President. John Olson, a member of Wayne Pike BIA has stepped up to the challenge and will lead the association this year.
John graduated with a degree in Business Administration in 1979 and started work in the world in construction in – of all places – Manhattan from 1980 through 1984. After gaining experience in probably one of the most challenging places in the world like New York, John then went to work with a builder in New Jersey in 1984 through 1986.
John came to Pennsylvania in 1986 to build a home for a friend. As they say, he never left.
His passion for building led him to form JPO Construction in 1987 and he began building homes in the northeast region of the state.
He joined the Wayne Pike BIA in 1999, in part, because he felt it would provide an opportunity to give back to the community. He quickly became very involved in the local. He was tapped to be a member of the Board of Directors in 2002 and before he knew it, he served a total of five years as the Wayne Pike President (2005-2008 and again in 2017).
When the recession hit the home building industry hard in 2008, JPO Construction was forced to go out of business. John went to work with a construction management company where he gained even more experience. When the pandemic hit in 2020, John decided to put all of his talents and knowledge in building and construction management together so he could go back to working for himself managing construction projects.
John realized the importance of being involved, not only at the local level, but also with the state. He dove into PBA and joined committees and swiftly created and supported initiatives.
He served as the PBA Secretary in 2021 and as Vice President in 2022. He was also the 2022 PBA Membership Chair during 2021.
"Sometimes people get so involved in their own little bubble and they don't see the big picture," he said. "It's important to realize, react, and engage in issues and programs that help all those in the industry and help ensure the future."
As he picks up the gavel in 2023, John has a clear idea of the priorities he sees for PBA this year – and the years ahead.
"PBA's biggest challenge is membership," John said. "We have been in a downward trend since 2008 dues to retirements, recessions, and COVID. We need to take steps to get the younger generation involved."
By the time December comes to an end, John hopes to see the following objectives – which will extend into the years ahead – as having a solid foundation:
*Retain membership and establish methods to increase it.
*Engage local associations and members from across the state to play a bigger part in PBA.
*Promote more collaborative efforts between PBA and local association officials to build partnerships, develop growth and retention tools, and improve communication.
John and his wife, Peggy, live in Tafton, Pennsylvania. Between them they have raised four daughters and are now enjoying being grandparents to four young grandchildren. In whatever spare time he can find, John enjoys the outdoors. You can either find him on the golf course or in his garden.
John Olson will be formally installed as the 2023 PBA President on Friday, February 10 at The Hotel Hershey during the Annual Installation Gala.
The PBA membership, Board of Directors, and staff wish John the best for the upcoming year!