During a ceremony at IBS in Orlando, a longtime member of PBA was singled out for his commitment to working for the future of the home building industry with the Associate Advocate of the BUILD-PAC Award.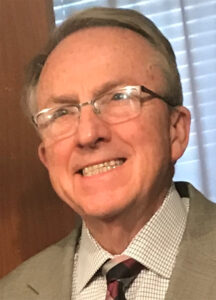 Jim Pigott, Jr., owner of The Pigott Agency LLC in Mechanicsburg received the honor. The award recognizes outstanding work to make a larger impact in their communities through BUILD-PAC, NAHB's political action committee.
Jim is a Senior Life Delegate and  has been involved in BUILD-PAC for more than 25 years and has been a Gold Key member since 1995. Jim is a member of the HBA of Metropolitan Harrisburg and is a member of the PBA Board of Directors.
Congratulations, Jim and thank you for all you do!