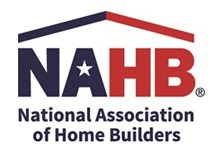 NAHB is proud to announce a new Member Savings Program with Goodyear. You can find the program by
going to www.nahb.org/savings and clicking on Goodyear or www.nahb.org/goodyear
Goodyear discount: 15% off all tires. This savings program is savings on all Goodyear tires and services.
To take advantage of this program members must log in to www.nahb.org then go to www.nahb.org/goodyear to see the button to go to Goodyear's savings.
If you need help logging into the NAHB website, please click HERE.