PBA Past President, builder, and nationally recognized affordable housing leader Gary E. Lenker of Harrisburg has been re-confirmed to serve on the Pennsylvania Housing Finance Agency (PHFA) Board of Directors by the Pennsylvania Senate.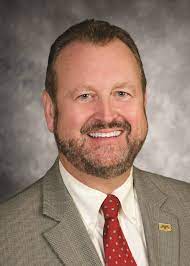 Lenker is the Executive Director of the nonprofit Tri-County Housing Development Corporation, in Harrisburg, and Vice-President for Donco Construction, a 57-year-old family firm specializing in first-time home buyers.
Lenker's long career of community service includes work on the housing transition teams for Governors Ed Rendell and Tom Ridge, as well as the Economic Development Partnership Board Committee on Housing under Governor Bob Casey. From 1995 to 2011, he was the legislatively appointed homebuilding industry representative to the PHFA board of directors and was appointed to the board of directors by Governor Tom Wolf in 2018.
Lenker has also served as the president of the Home Builders Association of Metropolitan Harrisburg and president of the Pennsylvania Builders Association (PBA), and is a Life Director of the PBA board of directors, along with the National Association of Home Builders board of directors.  In 2002, he received the industry's highest honor, the Distinguished Achievement Award, and was honored as PBA's "Builder of the Year" in 1992.
A member of the Dauphin County Planning Commission and numerous other boards and commissions, Lenker will serve a full six-year term on the PHFA board.
"PHFA has long been recognized as one of the premier housing finance agencies in the nation," Lenker said. "My goal is to continue to oversee our great programs and opportunities that will provide citizens of the Commonwealth affordable housing, both for rental and home ownership."