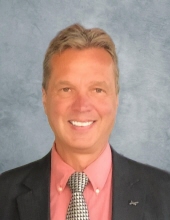 Joseph Mackey, 2010 PBA President, passed away on February 7 as a result of a plane crash in Tennessee.
Joe and his wife, Sandi, owned and operated J&S Custom Homes, Target Homes, and Choice Rentals & Property Management in the Poconos area for nearly three decades. He served as President of the Pocono Builders Association and then served statewide as President of the Pennsylvania Builders Association.
The family will have memorial services to celebrate Joe's life in the late spring in Winchester, TN as well as in Northeast PA and Morris County, NJ. In lieu of flowers, the family is suggesting donations in his honor to the Mike Rowe Works Foundation for students to gain training in the building trades (www.mikeroweworks.org/donate).
PBA members across the state share their condolences with Joe's family.