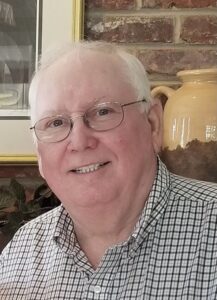 David Earle Knipe, 76, of Doylestown, died on November 1, 2021, surrounded by his family. He was born in Abington, PA, September 6, 1945, the son of Wilmer and Mary Elizabeth (Smith) Knipe of Hatboro, PA, both deceased. David was the founder and owner of Rock Hill Builders Inc. for 50 years. David became involved with the Bucks Montgomery Builders Association early in his career and eventually worked his way up to positions at the state and national level. He served as Treasurer, Secretary, Vice President, and 1995 President of the Pennsylvania Builders Association (PBA).
David received many awards throughout his career but was most proud to receive the award for Builder of the Year in 1990 and the Distinguished Achievement Award in 2003. He was active in the National Association of Home Builders (NAHB) and instrumental in writing the legislation that received passage of Pennsylvania's first impact fee law.
He is survived by his beloved wife of 54 years, Judith Ann Knipe, a son David Jason Knipe (Joanne) of Doylestown, PA, and daughters Jennifer DeLawter (Bradley) of Dublin, PA, Cynthia Blais (Patrick) of Hudson, MA; his six grandchildren, Alexis, Dakota, Mackenzie, Wyatt, Cooper, Isabella; his sisters, Betty Lou Gallagher (Joseph), Gayle Sutrynowicz (Henry) and many nieces and nephews he loved as his own. He was preceded in death by his two brothers, Robert D. Knipe and W. Stanley Knipe.
David enjoyed spending time with his family on Lake Wallenpaupack skiing and snowmobiling in the winter with boat rides in the summer. He was an avid hunter and fisherman.
A celebration of life was held at 10:00AM Saturday, November 20, Deep Run Presbyterian Church in Bedminster, PA. Burial followed at White Marsh Cemetery, 1169 Limekiln Pike Ambler, PA 19002.
Donations made be made, in David's name, to Habitat of Bucks County www.habitatbucks.org.