During the PBA Summer Board of Directors meeting at Seven Springs Mountain Resort, PBA presented the annual association awards after a two-year hiatus due to the pandemic.
Awards are presented to members and locals in categories including Builder and Associate of the Year as well as recognizing community service and media projects. PBA also recognized awarded two longtime members with the Distinguished Achievement Award.
PBA members nominated individuals and projects earlier this year. After gathering the necessary information, the judges, who were appointed by the PBA President and represented Past Presidents, Builders, Associates, and Executive Officers reviewed all nominees based on criteria developed by the PBA Awards Task Force in 2021.
Awards were presented to the following:
Media Project of the Year Award
The House That She Built (Mollie Elkman, Home Builders Association of Bucks and Montgomery Counties)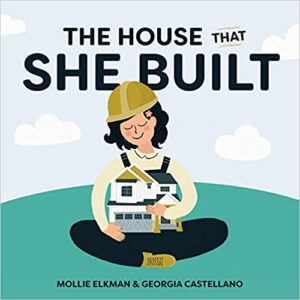 The House That She Built is a children's book that educates young readers about the people and skills that go into building a home. One by one, we learn about the architect, framer, roofer and many more as they contribute their individual skills needed to complete the collective project — a new home.
With illustrations that connect and empower and words that build upon each other with each page, the book will leave all kids (she, he, and they) excited about their own skills and interested in learning new ones. (Proceeds support workforce development initiatives in the home building industry.)
The House That She Built is our entire industry's story and mission. Educating children, parents and teachers about the vast opportunities for successful careers in home building is the foundation that we need for the future to overcome the skilled labor shortage. By focusing on 18 careers in home building and the skills behind each career, the storybook highlights STEAM (Science, Technology, Engineering, Art, Math) and construction careers in a way that makes each trade easy for young readers to understand and relate to.
****
Community Service Project of the Year Award
Schwenkfelder Historic Barn Restoration (Quarry View Building Group, Building Industry Assocaition of Lancaster County)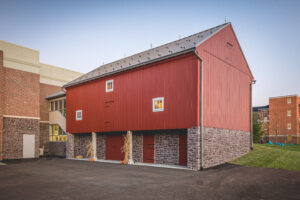 For years, the Seipt family dreamed of donating their barn, originally built in 1826, to the Schwenkfelder Library and Heritage Center. The project required a builder that would have the expertise and ability to take the utmost care in handling the complex barn move & restoration work. Chris King and the team at Quarry View Building Group stepped up to the challenge.
The barn was not in the best shape, so there was quite a bit that had to be replaced. Every "new" piece that was brought in was reclaimed wood from around the same time period. Based on Patrick's expert recommendations and pictures, stalls were added to the first floor of the barn. The stalls were all built out of reclaimed lumber. The rods from the hay manger were bought from an old barn in Millerstown, PA.
The barn was labeled and deconstructed and then traveled around 20 miles to its new home at the SLHC. The Quarry View team, along with Henry Stolzfus & his team, built the barn back together, incorporating its "new" additions seamlessly. Shawn Stoltzfus & the team at Prestige Painting played a big part in the restorative efforts.
This project brings cultural value into the community. The level of care and attention required for the barn restoration makes it an attractive neighborhood to move into and brings caring people into the community. To learn more about this program:
Quarry View – https://quarryviewbuildinggroup.com/
Schwenkfelder Library & Heritage Center – https://www.schwenkfelder.org/
Prestige Painting – https://www.prestigepaintingpa.com/
Patrick Donmoyer – https://www.kutztown.edu/about-ku/administrative-offices/university-relations-and-athletics/departments/pennsylvania-german-cultural-heritage-center.html
****
Builder & Shaker Award
Anya Chrisanthon (Home Builders Association of Bucks and Montgomery Counties)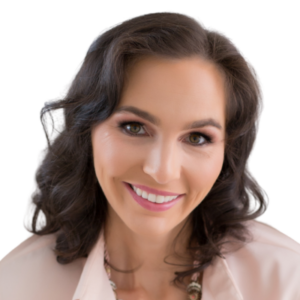 With extensive custom and national home builder sales experience, numerous NAHB and realtor awards, and hundreds of interviews and panel discussions with industry experts, Anya Chrisanthon, Chief Brand Officer of Anewgo, is a groundbreaking podcaster in the home building/construction landscape.
She is the host of Anewgo of New Home Sales, a weekly webcast/podcast discussion of innovative sales and marketing technologies that are growing in popularity in new home sales.
Anya was the recipient of NAHB's One to Watch Award in 2019 and Pro Builder's Forty Under 40 Class of 2022.
As one of the top influencers in home building industry, her fascination with the ever-changing landscape of technology fuels her innovation and imagination as she grows in the industry, bringing knowledge and expertise to help builders and companies understand and adopt new sales and marketing technology (salestech and martech).
Anya is PBA's 2021/2022 Professional Women in Building (PWB) Chair and served as PWB NAHB Trustee in 2020 and 2021. She also serves on the NAHB Young Professionals Committee 2020, 2021, 2022, and helped charter the Sales and Marketing Council at her local association.
****
Affiliate of the Year Award
Tracy Dorman (Central PA Builders Association)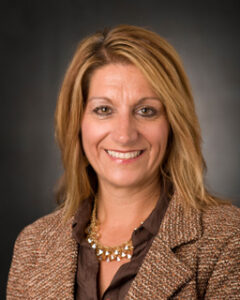 Tracy Dorman has served the home building industry for more than 20 years at the PA Housing Research Center (PHRC). During that time, she has served as a liaison with PBA, executive officers, local, state and federal government agencies, consultants, code officials, builders and the general public.
Tracy was instrumental in chartering the Central PA Professional Women in Building (PWB) Council, and serves as Chair and is also the Secretary of the PBA PWB Council.
During the 2022 PHRC Housing Conference, she was actively involved in bringing Mollie Elkman, author of the children's book The House That She Built to the "Celebrate Reception". During the reception, the Council sold signed children's books, raising over $1,000 for scholarships.
Tracy has been committed to the PHRC's mission and goals for the last 20 years being a team player and putting in extra effort when needed.
****
Associate of the Year Award
Dean Hilliard (Central Susquehanna Builders Association)
Dean Hilliard, President of A.C.&R. Services, Inc. located in Sugarloaf, PA, has served the Central Susquehanna Builders Association's Board of Directors for several years. In addition, he is a Past President of the local and has served numerous terms as PBA's Regional Vice President and Regional Legislative Officer for the Northcentral Region. He is currently PBA's Associate Vice President.
Throughout the years, Dean has consistently promoted membership to PBA and NAHB to building professionals.  As an HVAC contractor, he always been committed to designing and installing HVAC systems that are designed and installed correctly, and promoting the most energy efficient equipment to his customers.
As a PBA Associate Member and Chair of the Associates Committee, Dean has made it his mission to get more Associate Members more involved in the association. In addition, Dean is making strides as the Chair of the Pennsylvania Housing and Career Education Foundation to help raise much-needed funding for workforce development in Pennsylvania.
****
Builder of the Year Award
Kevin Coutts (Wayne Pike Building Industry Association)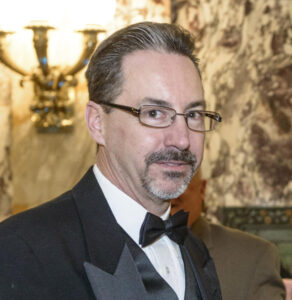 Kevin Coutts, President of Forest Homes of Lake Wallenpaupack, Inc., has been involved in the construction industry since 1976 starting with a family building company with his father, uncles and cousins. In 1996, he began focusing on new home construction using high tech building techniques and panelized construction.
He has been a life-long advocate for affordable housing as well as working to bring green building technology to PBA and NAHB. Kevin was one of the first builders in the country to construct certified green homes. Kevin has always recruited new members to the federation and recognized the leadership traits in others and help them to become our future leaders. In addition, he has around 125 spike credits for membership recruitment and retention.
Kevin has always stayed active in the home builders association locally serving as Wayne Pike BIA President in 1997. He has served PBA as  Regional Legislative Officer for two years and also as Regional Vice President for an additional two years. Kevin has served on the PBA ladder and was elected as the President in 2014.
He was instrumental in the implementation and passing of Act 180, the Uniformed Community Associations Act, that prevented associations across the state from overstepping their authority by creating a level playing field for builders and associates. Kevin was also involved in bringing a statewide building code to Pennsylvania in a time when unscrupulous and uninformed builders and remodelers were doing shoddy, and often dangerous, work for the consumers.
In addition, Kevin was instrumental in the passage of several bills in PA including HB1325 the PA Sewage Facilities Act, HB1543 the Home Improvement Consumer Protection Act and HB1565 the Clean Streams Law. He started the Homes for our Troops homes for severely wounded combat veterans in PA and facilitated finding suitable volunteer builders from around the state to act as General Contractors to construct homes for several deserving veterans.
****
Distinguished Achievement Award
Richard Clawson (Indiana-Armstrong Builders Association)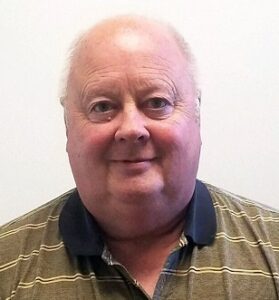 Richard Clawson has been a member of the Indiana-Armstrong Builders Association for nearly 50 years. He has served as the Executive Officer of his local association since 1997 and has also held the position of PBA Treasurer ten times ensured accurate and reliable financial reporting. In addition, Mr. Clawson has consistent sat on the PBA Workers' Compensation Committee since 1997 and on the BSI Board since 2006 – holding the Chair position several times. He also has been a member of the PHRC Advisory Board for 22 years.
He schedules and organizes the local annual home show and coordinates community projects for the Indiana County Technology Center including completing the exterior of a large commercial building and remodeling the youth activity room at a local church.
Through his hard work as an Executive Officer, Richard Clawson has successfully served members in his local association as well as selflessly guiding other local association leaders to improve their opportunities and member fulfillment.
Mr. Clawson regularly visits suppliers and vendors to distribute building information and code updates for contractors and homeowners. He has also been appointed to serve on the Indiana County Codes Appeals Board.
In addition to his work with home building groups, Mr. Clawson is very involved in his community. He has been the Treasurer of the Indiana County Development Corporation for 47 years as well as the volunteer Treasurer for the Calvary Presbyterian Church in Indiana for 45 years. He is also the Chair of the Activities Committee for the PA American Legion as well as the Chair of the Youth Baseball Committee for the Legion for 15 years. He was inducted into the American Legion PA Hall of Fame in 2013 and was awarded the 2020 Seven Light Alumnus National Award from Sigma Chi Fraternity.
****
Distinguished Achievement Award
James Rumbaugh (Builders Association of Metropolitan Pittsburgh)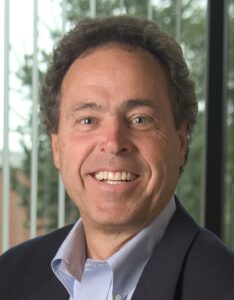 James Rumbaugh has made significant and long-term contributions to the housing industry through his  leadership in the PBA Government Affairs and Political Action Committees. His leadership as Chair of either the Pennsylvania Committee for Affordable Housing (PaCAH) or the Government Affairs Committee has successfully achieved passage of several pieces of legislation benefiting the industry.
As a member of the Builders Association of Metropolitan Pittsburgh (BAMP) for over 25 years, Mr. Rumbaugh was the local association's President in 2000 and on the BAMP Executive Committee for 10 years. He is a BAMP Life Director and the Chair of both the BAMP Government Affairs and the BAMP HIRG (local PAC). The Meritage Group, owned by Jim Rumbaugh and Ben Sampson, has built over 50 communities throughout the Pittsburgh area since 1976. On a state level, Mr. Rumbaugh has served as the PBA Industry Action Fund Sub-Committee Chair, Chair of PaCAH and the PBA Government Affairs Committee. He is also a PBA Life Director.
His advocacy has led the charge in the passage of numerous pieces of legislation impacting the housing and land development industry. Topics include: Permit Extensions, numerous revisions to Pennsylvania's Uniform Planned Communities Act, Revisions to the Pennsylvania Municipalities Planning Code, revisions to the Sewage Facilities Act, and regulations and procedures for calculating water and sewer connection fees as well as numerous amendments to the Uniform Construction Code. Jim was instrumental in helping to advocate for removal of the mandated residential fire sprinkler requirement in new single-family construction.
In 2014, he took on added responsibility to shepherd the passage of landmark legislation to reverse a DEP regulation prohibiting development and construction within 150 feet of an EV or HQ waterway. Working without a Director of Government Affairs at the state level, Mr. Rumbaugh achieve passage of this landmark legislation in just 11 days in the Fall of 2014.
In March 2020 when Gov. Tom Wolf shut down all construction due to the pandemic, Jim held daily conference calls with PBA members/leadership/staff to closely monitor and direct a legislative push to open construction back up in Pennsylvania. Through his close and long-term relationship with Speaker Turzai the first bill to open back up any industry in PA was introduced and it was the opening of
construction. On May 1, 2020, the construction industry was the first industry to get back to work.
Jim also serves as Chair of the Plum Borough Municipal Authority, Chair of the Franklin Township Municipal Authority, is a member of both the Bern Township Planning Commission and the advisory board for the Allegheny County Conservation District. He has chaired the East Suburban YMCA and is still active in their annual fundraising programs and is actively involved in the Urban Land Institute, an organization dedicated to providing leadership in responsible land use and sustaining thriving communities.