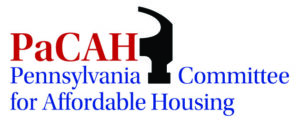 Please note that you will need to hit the SUBMIT button to send your information to PBA.
If you are donating by check, please be sure to make it payable to "PaCAH" and send to PBA, 205 Grandview Avenue, Camp Hill, PA 17011.
If you are donating with a credit card, you will receive a notice on the screen asking you to use the DONATE button to make the contribution. This is necessary because PBA needs the information for campaign finance rules and PayPal will need the information in order to process your donation.
Thank you for your understanding.