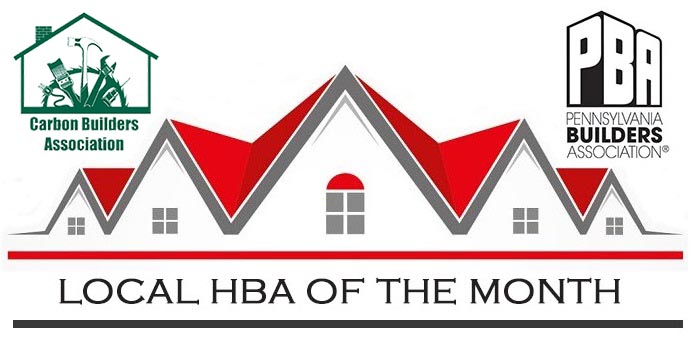 In 1981 the Carbon Builders Association was first officially chartered. Previously it had been known as the Carbon-Schuylkill Builders. As with other local associations across Pennsylvania, membership in the Carbon BA is actually a 3-in-1 membership with those joining automatically being recognized as members of PBA and the NAHB.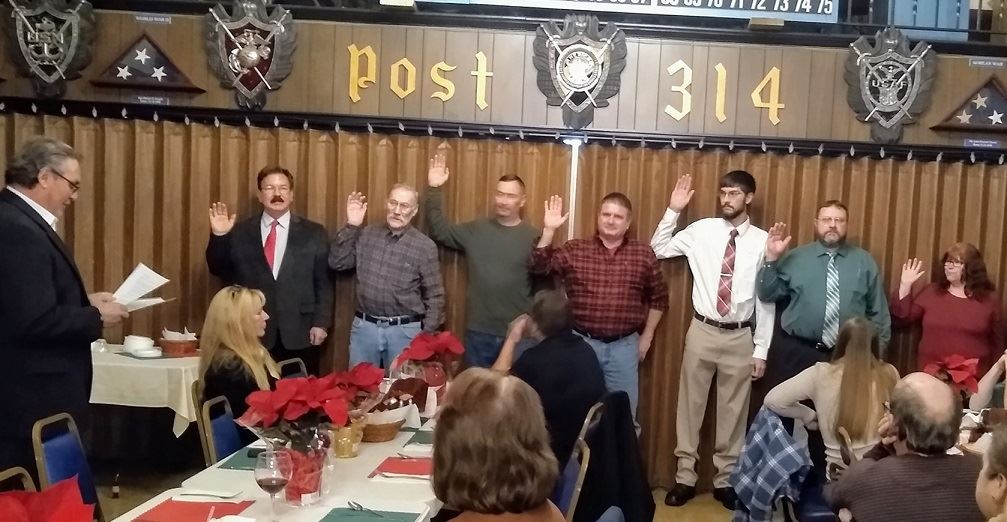 Serving 80 members within Carbon County, the association's make-up is 50 percent Builder Members with 36 percent Associate Members and the remaining are Affiliate Members.
Local 2020 President Michael Troutman, owner of T&T Contracting in Lehighton, is joined by an invested Board of Directors and an experienced Executive Officer – Deb Kleckner.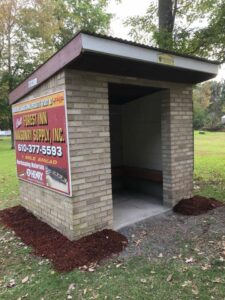 Members are very involved in their community by organizing an annual Toys for Tots drive, helping out at the popular Weissport Redneck Festival, and working hard to provide school bus shelters for children in the area.
That community support is also evident in their commitment to building the future of the workforce. Each year the Carbon Builders Association provides a scholarship for a student pursing a career in the home building industry or a related trade. Scholarship applicants are asked to provide a written submission of why they chose their field of study and how they plan to use the scholarship funds should they be granted. The date for this year's application deadline is April 30.
Among the many benefits available to Carbon Builder Association members are online classes and a discounted bookstore for members to get special offers on resources to help them grow and better understand their business.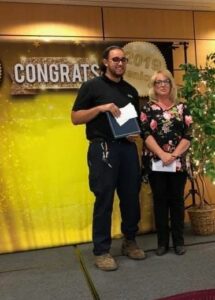 As with any home builder association, raising money to support the important programs and scholarships is vitally important. One very successful way that the members of the Carbon Builders Association have been able to bring in funds has been the Designer Purse Bingo. Those attending can take part in 20 games. If they happen to be lucky enough to shout "BINGO!" they can take home a purse from designers like Michael Kors, Vera Bradley, and Coach. Plus there are always extra door prizes. The entire event is run by CBA members. This year's event is coming up on April 25 at the Mahoning Valley Ambulance Corp. Tickets go on sale this month.
CBA members can also have fun and network at the same time. The association regular hosts events like the upcoming American Hockey League match-up between the Wilkes-Barre/Scranton Penguins vs. the Hartford Wolf Pack.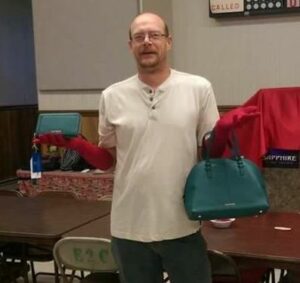 And don't forget summer baseball games as well. Events like these bring members together and build both life and business relationships.
Even with all the member support, the Carbon Builders Association also serves as a community resource for residents seeking new homes, builders, and businesses that serve the industry.
For nearly 40 years, the Carbon Builders Association has been a pillar of the community and a great supporter of the industry.