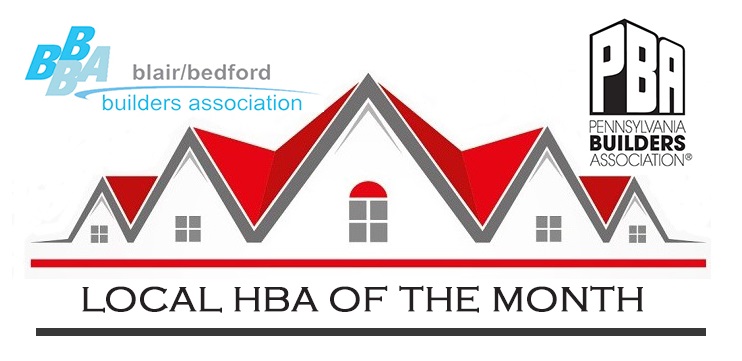 The members of the Blair/Bedford Builders Association are determined to make a difference in their region to better serve the home building industry and the future of the workforce.
Serving Blair and Bedford Counties since May 1961, this local association provides training, representation, and benefits to its 140 members. Plus the members have a vested interest in giving back to the community as well as advancing the opportunities for local students to get involved in careers in construction.
Anne Hunyady, of S&A Homes, serves as the 2020 President and she is supported by a strong group of officers and directors including Builder Vice President Gene Horomanski; Secretary Deb Olewine; Treasurer Mary Pucciarella; Builder Directors Don Delozier, Nick Martynuska, and Dennis Olewine; Associate Directors Jack Briggs, Bill Doutt, and Linda Schreiber; as well as Life Directors Jim Brown and John Degenhardt. Executive Officer Dave DiBiase keeps the Hollidaysburg office running.
Members are getting a bit of a breather in March now that the annual Home Garden & Healthy Living Showcase concluded on March 1. The event, co-sponsored with the Blair County Chamber of Commerce, takes place at the Jaffa Shrine in Altoona and features more than 100 exhibitors specializing in everything from hardscapes, gardening, home décor, new construction, home improvement, and home technology. Members receive special discounts for exhibitor space. This year marked the event's 50th anniversary.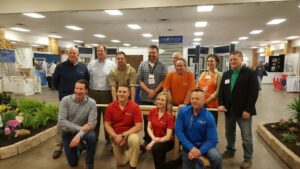 Even though the home show is now over, that doesn't mean Blair/Bedford BA members are done working. The local association is very involved in continuing the rich tradition of promoting careers in the workforce.
The Greater Altoona Career and Technology Center as well as the Bedford County Technical Center are located within the footprint of the Blair/Bedford Builders Association region. Local members participate in regular evaluations for PBA's Endorsed Trade Program for those schools. The association also sponsors student chapters for the NAHB for both of those schools.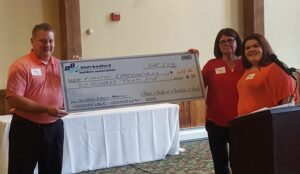 The giving back doesn't stop there either. Blair/Bedford members have donated 300 smoke detectors to the City of Altoona Fire Department for installation in various homes. They also frequently make monetary donations to a variety of charities and events in the area. In fact, every year members and guests gather for a charity golf tournament where proceeds are earmarked for a charity. The date of this year's tournament is May 21.
As with every association, members also take some time to have fun and build friendships – and make new ones along the way. Summertime means SteakFest at the Swiss Club in Altoona featuring some great eats from Hoss's. And if it is summer, there's no better way to spend some time than a member event at the Altoona Curve baseball game.
Members gather monthly for meetings featuring speakers who inform and educate on programs and practices to help them with their businesses. The association is also very active in helping area residents and property owners locate contractors who will successfully complete a project. Additionally, they will also step in and provide assistance to consumer who have unresolved complaints with contractors.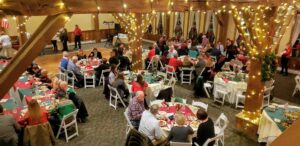 As you can see, the Blair/Bedford Builders Association is a group of professionals who are committed to the home building industry and their community.