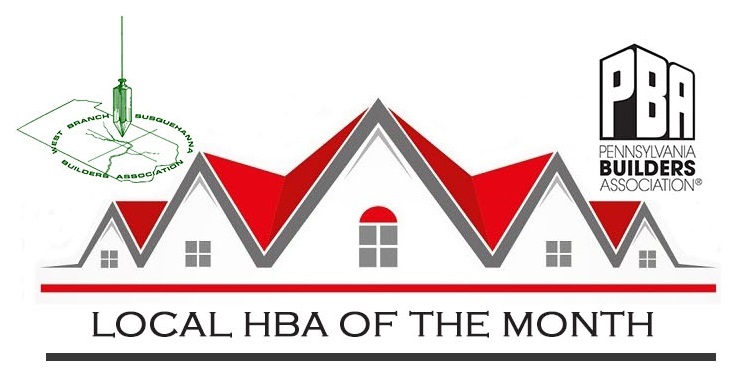 More than 150 Builder, Associate, and Affiliate members in Clinton, Lycoming, and Sullivan Counties benefit from their membership in the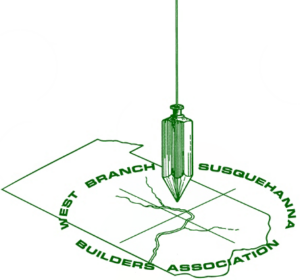 West Branch Susquehanna Builders Association.
Founded in 1959, the local serves not only members, but the community as well through events, educational programs, and community happenings along with a very strong commitment to workforce development.
West Branch Susquehanna BA is led by 2021 President James C. Hoffman, Vice President Matthew Greenawalt, Second VP Jody Harlan, Treasurer Marvin Hurwitz, Secretary Hurley Kane, and Immediate Past President Randy Williamson. Also active in the local are Life Directors Arnold Minnick and Brion Harlan as well as Board Members Ross Mahosky and Brett Gordner. Handling the day-to-day operations is Executive Officer Carroll Pawlikowski.
Members participate in educational seminars on specialized topics of interest to members. These seminars happen at least twice a year. In addition, various member businesses host casual networking Member-2-Member events quarterly that provide opportunities for members to visit in a relaxed atmosphere.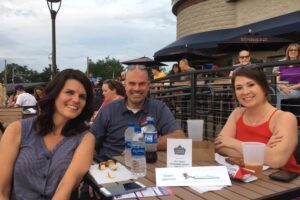 But that's not the only chance members have to get together. There is a company /family picnic held annually at Knoebel's Grove Amusement Park as well as a golf tournament, trap shoot, and holiday party.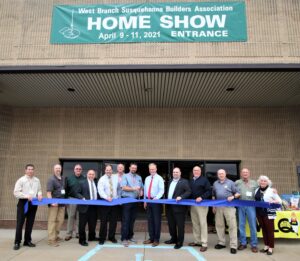 Most recently, the local held their 60th Annual Home Show April 9-11 at the Lycoming Mall. Members showcased their goods and services to the community and booked those all-important projects!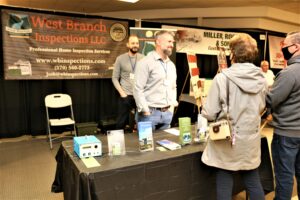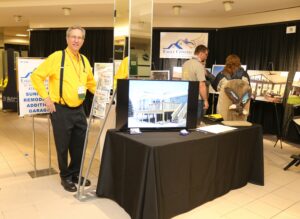 An area that is especially noteworthy is the West Branch Susquehanna members' strong commitment to strengthening the workforce of tomorrow. Members devote time and resources to two local trade educational programs. They support the Construction Department at the Pennsylvania College of Technology as well as the Construction Technology Education Department at the Williamsport Area High School.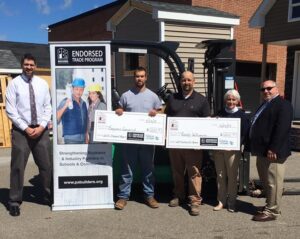 One of the significant ways they support the students is through an endowed scholarship program in honor of late Board Member (and PBA Past President) Ray Venema, Jr., who was active in the local, state, and national levels. The First Community Foundation Partnership handles the administration of the program and each year a student from the three-county area is awarded a scholarship to attend post-secondary education. The amount of the scholarship is dependent on the performance of the invested funds. In 2021, the award was $500.
That dedication to the future also extends to a Boy Scout partnership to develop an "Explorer Post" that is a specialized troop of scouts that focus their activities and education on construction trades.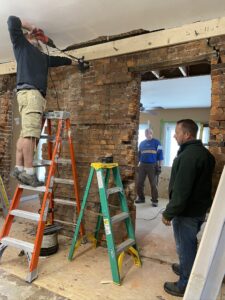 In an era when all organizations are searching for cost cutting options, the members of the West Branch Susquehanna Builders Association came up with a fantastic plan in 2019. They purchased an "mixed-use" old building and proceeded to renovate it. Members – and many students from the two local NAHB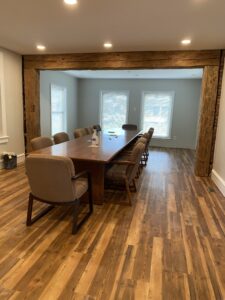 Chapters (who are also members of the PBA Endorsed Trade Program) – put in several "work days" and renovated the building to include a two-bedroom apartment on the top two floors and then turned their attention to rooms on the fist floor to house the local's office and conference room. The revenue from the apartment pays the mortgage resulting in a win for everyone including as a real-life teaching opportunity.
The West Branch Susquehanna Builders Association is a strong group that works together to help each other and the community as well. Plus, their admirable interest in developing the next generation of home building industry professionals is something that everyone should aspire to achieve.
West Branch Susquehanna Builders Association
1001 Washington Blvd.
Williamsport, PA 17701
570.326.4211
www.westbranchbuilders.org
FACEBOOK: @westbranchbuilders