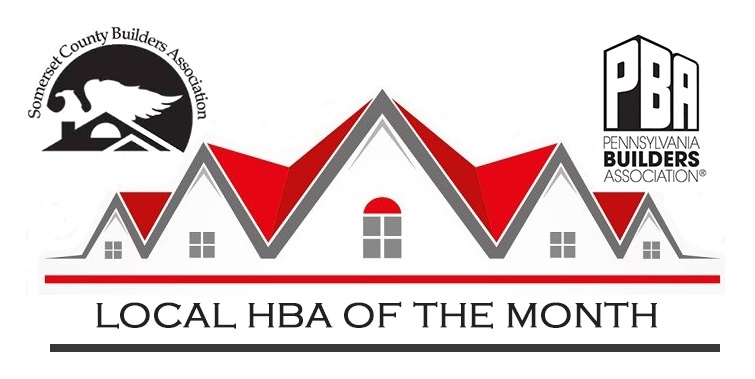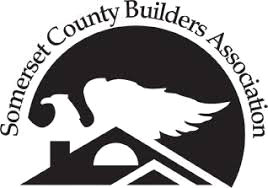 The Somerset County Builders Association is a small local home builders association that has made a big impact on their community.
Local President Austin Mostoller leads the association along with help from Deb Barron, Vice President; Kathy Carnahan, Secretary; Dave Hay, Treasurer; Jeff Shaffer, Past President; Elliott Shaffer, Membership Chair; and Board Members Gary Bentz, Tim Bittner, Karl Glessner, Dick Pristas, and Teri Shannon.
Douglas McCall Bell, Executive Officer and Michelle Etris, Executive Secretary keep the day-to-day operations moving.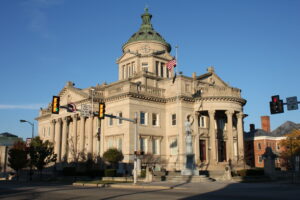 First founded in 1969, the Somerset County BA current is almost an even mix of Builder and Associate Members numbering, in total, 37.
The association provides networking and social activities for members, their families, and employees. Sponsored dinner meetings bring people together to get to know each other and establish business opportunities. During the holidays, the local sponsors a party where members can relax.
Being a member also provides exposure through the Mega Show – a home, garden, and business expo – held in March. The event features more than 100 vendors, product demonstrations, home improvement ideas along with food trucks, prize drawings, giveaways, and so much more.
But it is not just the members who benefit from the Somerset County BA. The community and the future of the workforce also are the recipients of special opportunities courtesy of members.
When home repairs for low-income residents is required, they can rely on the BA members to step up to make sure that the work is done fast and correctly. In addition, Habitat for Humanity knows it can count on members when needed.
Located in a county that was the scene of Flight 93 plane crash on September 11, 2001, there was no question that the members would be among the first to step up in what could best be described as one of their finest hours. The Somerset County Builders Association presented five volunteer fire companies, that had been first responders that day, with $10,000 donations each. These presentations were made with the cooperation and funding of NAHB along with assistance from PBA.
Students enrolled in the building trades certification programs at the Somerset County Technology Center can thank the Somerset County BA members for their support in coordinating the program and awarding annual awards for student who complete the curriculum. The SCBA is a sponsor of the National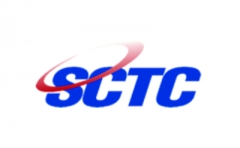 Association Home Builders Student Chapter at the Center. This program provides high school students with an opportunity to learn new skills, leadership opportunity and connect with industry business.
The SCBA is involved in the Scholarship Trust Fund.  This is an endowment trust for continuing education offered to area youths who are enrolled in the building industry field.
Helping each other and reaching out to help the community. These are the foundations that the Somerset County Builders Association was built on more than 50 years ago – and they continue to grow to this day.
Somerset County Builders Association
P.O. Box 221
Berlin, PA 15530
814-267-4490
www.SomersetCountyBuilders.org